Eversheds Sutherland's new Dubai managing partner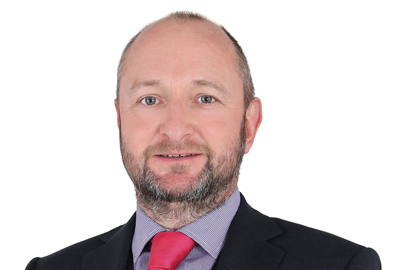 Paul Taylor has taken over from Nasser Ali Khasawneh, who has been UAE managing partner since 2011. Khasawneh will continue to serve as Middle East chairman and as global co-head of TMT.
Eversheds Sutherland has announced that Paul Taylor has been appointed as Dubai managing partner, effective from January 1, 2020. Taylor has taken over from Nasser Ali Khasawneh who has been UAE Managing Partner since 2011. Khasawneh continues to serve as Middle East chairman and as global co-head of TMT. The change in management allows Khasawneh to primarily focus on his global TMT role given the firm's increasing sector focus, and the growth of technology work across our practices, sectors and network of offices. Khasawneh will continue with his many duties as Middle East chairman based out of our Dubai office, and his work on behalf of clients in the UAE. Geraldine Ahern continues to serve as Abu Dhabi managing partner.
In Taylor's new role he will lead the firm's Dubai office, our largest office in the region in terms of head count, primarily providing strategic direction working with senior management and the partners. He will continue to advise clients. Taylor managed the Dubai offices of his previous two firms. He has extensive experience of the UAE and wider-Middle East, having been based in the UAE for 15 years.
Taylor joined Eversheds Sutherland in 2018, with a primary focus on expanding the arbitration practice. His practice focuses in construction and engineering law focusing on contentious work, with time, loss, expense and variations being at the core of such cases. He has advised clients across a wide range of domestic and international construction projects in litigation, arbitration and ADR for regional and global clients using all widely recognised arbitration rules in various jurisdictions. He also handles commercial disputes and non-contentious construction work for his clients.
Nasser Ali Khasawneh, Middle East Chairman and as Global Co-Head of TMT, commented, "I'm excited to pass the baton in Dubai to Paul, who has been an outstanding partner and leader from the moment he joined. This allows me to devote even more time to my global TMT sector role, which requires even more attention given the exponential growth of our clients in this space. The firm's sector focus is a major priority and I'm very happy to play a role in that out of Dubai."
Paul Taylor, Dubai managing partner, also commented, "I am honoured to be taking the role of Dubai managing partner. The office has seen some tremendous growth since I joined in 2018 and I am looking to build on that. I am looking forward to working closely with the Dubai partners and wider team on continuing to achieve our strategic goals and client service excellence, as well as reinforcing our values of helping our clients, our people and our communities thrive."