This week's Movers & Shakers
Law firms strengthen key practice areas with new appointments and promotions: DLA Piper, Covington, Eversheds Sutherland, Bracewell, CMS, Stephenson Harwood and more…
DLA Piper appoints new head of corporate for the Middle East strengthening M&A capability
DLA Piper has appointed Will Seivewright as a partner and head of corporate for the Middle East.
Seivewright joins the firm's Dubai office from Baker McKenzie. His practice focuses on M&A (both public and private), joint ventures, corporate restructurings, private equity and venture capital transactions in the UAE, broader Middle East and internationally.
Seivewright has over ten years' of experience in the UAE, and has also spent significant time in several of the world's leading financial centres (including New York, London and Hong Kong). He has managed transactions across a broad range of sectors, including technology, healthcare & life sciences, consumer goods & retail, media, sports & entertainment, infrastructure, construction & transportation, energy and natural resources and financial services.
Will takes over as regional head from Ben Gillespie, who has been in the role since January 2016. Ben, who has been based in the UAE for 13 years, will remain part of the Middle East practice focusing on international M&A and joint ventures both inside and outside the region, and in that capacity will spend more time in the firm's London office.
Commenting on the appointment, regional managing partner for the Middle East, Peter Somekh, said, "We are delighted to have Will join our leadership team. He is a great fit for our successful and ambitious corporate practice, with his significant cross-border experience further enhancing our existing M&A and private equity capability. I would also like to thank Ben for his leadership of the corporate practice over the past three years. Ben has been instrumental in building the practice, taking it from one to four partners, and we look forward to his continued involvement."
Bob Bishop, global co-chair of DLA Piper's Corporate Group, said, "The Middle East remains an important market for us and Will's appointment reflects our commitment to further developing our regional capabilities. A highly-regarded M&A practitioner, Will possesses the combination of local market expertise and global perspective that we look for. We are excited to have him join our team."
Will Seivewright, added, "DLA Piper's growth and investment over the last few years has been impressive. It is widely recognised as one of the leading firms in the region and has an exceptional integrated platform, regionally and internationally, that really appealed to me. I look forward to working with my colleagues to further build our successful corporate practice for the benefit of our clients and people."
Covington adds international construction arbitration partner in Dubai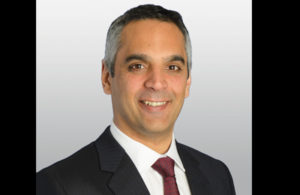 Philip Norman has joined Covington's International Arbitration Practice as a partner in Dubai.
Norman has practiced for nearly 25 years, first as a barrister and then as a partner in a firm specialising in international arbitration and dispute resolution. He has significant experience advising on matters in the construction, engineering, infrastructure, project finance, energy, oil and gas, and power sectors, as well as TMT infrastructure. Norman also sits as arbitrator.
Norman's practice extends across many jurisdictions, including Saudi Arabia, UAE, Qatar, Egypt, Turkey, UK, Iraq, Ireland, Italy, Greece, Spain, France, Romania, Russia, Nigeria, Kenya, Uganda, South Africa, Japan, Hong Kong, Vietnam, and Singapore. In addition, he has spent time in-house with Black & Veatch in the UK, acting as general counsel for the EMEA region.
"Covington has offered clients in the Middle East an exceptional combination of legal, regulatory, commercial and policy advice for over 20 years," said Bruce Wilson, head of the firm's Dubai office. "With the formal opening of our Dubai office in 2017, we have seen strong growth in demand and are now building out our dispute resolution capabilities to respond to client needs in the region."
"I am excited to join an ambitious team of lawyers operating at the cutting edge of dispute resolution and project finance," said Norman. "The energy and infrastructure sector is undergoing significant changes around the world, and it is a privilege to be part of a firm that is investing in a full-service offering to the industry by assembling a dedicated team based on clients' needs across the globe."
Norman is admitted to practice as a barrister and solicitor in England and Wales. He also holds practicing licenses from the Legal Affairs Department in Dubai and the Dubai International Financial Centre Courts.
Promotions galore at Eversheds Sutherland
Eversheds Sutherland (International) are pleased to announce a number of partner and associate promotions across the Middle East effective May 1, 2019
As part of 27 partnership promotions made across the firm, Eversheds Sutherland (International) is delighted to announce three new partner promotions in the Middle East, taking its Middle East partner headcount up to 25.
Hani Nassef has been promoted to partner in the corporate team. He is based in the Dubai office. Hani primarily focuses his practice on cross-border M&A transactions, but has extensive experience advising both strategic and financial investors on wide range of regional and international M&A, joint ventures and equity capital markets transactions. He has practiced in the UAE, Egypt and Saudi Arabia for a number of years and has extensive experience acting on corporate transactions in the region and internationally.
Mozahem Khalaf has been promoted to partner in the corporate team. He is based in the Baghdad office. Mozahem advises local and international clients on a wide range of matters in Iraq including regional investment ventures, M&A, general commercial law and tax. He has excellent experience and understanding of corporate structures, registrations and licensing in Iraq.
Salam Zuhair has been promoted to partner in the commercial dispute resolution team. He is based in the Baghdad office. Salam advises local and international clients on complex litigation, and corporate and regulatory compliance work. He is a member of the International Court of Arbitration representing Iraq.
In addition, as part of 150 lawyers across International and Europe achieving principal and senior associate promotions, three promotions are in the Middle East which are: Laura Shingler – promoted to principal associate in the financial services disputes and investigations team (Dubai); Ramzi Noursi – promoted to senior associate in the corporate team (Dubai); Thamer AlZaidy – promoted to senior associate in the corporate commercial/regulatory and policy team (Riyadh; AlDhabaan & Partners in association with Eversheds Sutherland)
Tawfiq Tabbaa, Middle East Managing Partner comments, "A huge congratulations to our new partners, principal and senior associates. I am delighted that they have been recognised and rewarded for their hard work, leadership and client commitment. We look forward to the future with a lot of optimism as we continue going from strength-to-strength in the region."
Clint Steyn returns to Bracewell's projects team in Dubai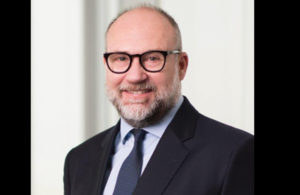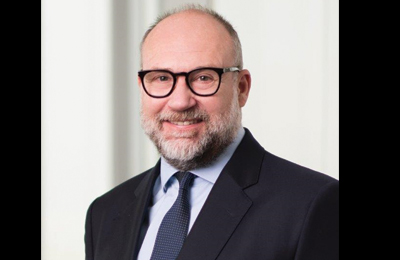 Bracewell LLP announced that Clint Steyn has rejoined the firm in Dubai as a partner and regional head of projects. Steyn most recently was general counsel and company secretary at Alcazar Energy, a leading owner, operator and developer of renewables projects in the Middle East and Northern Africa (MENA).
Steyn has over 20 years of experience, including 10 years on the ground in the Middle East. He has a wealth of M&A, project development and project finance experience on groundbreaking power projects in the Middle East and Africa, including renewable energy projects. While at Bracewell and during his time at Alcazar Energy, Steyn advised on a wave of groundbreaking regional renewables projects, including numerous Jordan solar projects across procuring rounds, the Al Rajef and Shobak wind projects in Jordan and multiple Egypt FIT solar projects, all of which successfully achieved financial close. Steyn was a partner in Bracewell's Dubai office from 2014 to 2017. During his time with the firm, he was recognised as a leading energy and infrastructure lawyer in Legal 500 EMEA (2015–2017) and Chambers Global (2016). Legal 500 EMEA named Steyn as one of eight "Leading Individuals" practicing in UAE Energy & Infrastructure for 2016–2017.
"Clint is one of the most respected energy and projects lawyers in the Middle East today," said Chris Williams, managing partner of Bracewell's Dubai office. "His return to the firm, coupled with the recent arrival of Andrej Kormuth, enables us to offer clients an unrivalled projects practice that builds on the firm's significant experience in energy and infrastructure markets throughout the Middle East and further afield."
"I'm excited to return to Bracewell," said Steyn. "I worked closely with the Bracewell team during my time at Alcazar Energy and return to Bracewell with the blessing of my friends at Alcazar Energy. I very much look forward to supporting and advising Alcazar Energy during the next phase of its development, as well as serving the needs of other Bracewell clients in the MENA region."
CMS Dubai promotes head of TMT to partner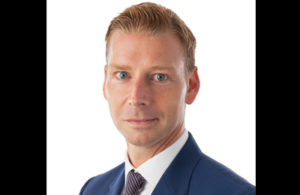 CMS has announced the promotion of Technology Media and Telecommunications ("TMT") specialist Rob Flaws to partner.
Flaws joined the firm in September 2017 to head up a brand new TMT practice in the Middle East and has been instrumental to its rapid growth and development. In just over 18 months Rob has established himself as a leading figure in the TMT space and has developed an award winning and innovative team with an impressive array of clients ranging from international blue-chips, regional heavyweights and some of the most innovative startups and new tech companies in the region.
Having previously worked with CMS in London, Flaws has aligned his team to leverage CMS global strengths across the space and resultantly has worked with clients on a range of local and international next generation projects across areas such as AI, Cloud, Blockchain and Fintech as well as forming a key geographical part of CMS global cybersecurity and data protection teams.
The Middle East team has grown rapidly and now boasts a full range of capabilities across TMT and IP advising across a broad remit to include the e-commerce and retail space, OTT media, media regulation and broadcast rights, esports, Adtech, brand rights issues, franchising and agency and the licensing and protection of intellectual property rights.
Rob Flaws commented, "I am delighted to have been promoted to the partnership at CMS. The CMS Dubai practice continues to grow, fuelled by significant new work and client wins. We have a young, multi-lingual and very driven TMT team with a wealth of experience operating in the Middle East and who have worked on some fantastic mandates over the last 12 months. CMS are recognised globally as a market leader in the TMT space and we very excited to have become a key part of that expertise and thought leadership in order to deliver great service to both our local and international clients"
 Nicholas Robinson joins Stephenson Harwood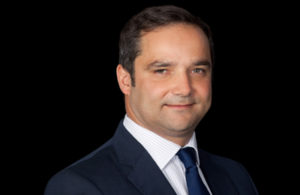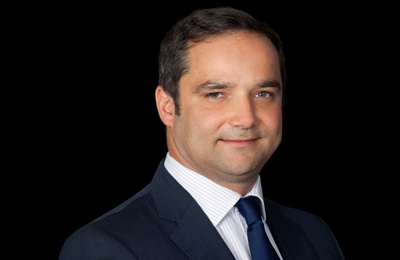 Stephenson Harwood LLP has strengthened its finance practice with the appointment of Nicholas Robinson as a partner in its Dubai office.
Robinson has a track record in advising major regional and international financial institutions and corporates on high value – and often high profile and award–winning – financings in the GCC. He has considerable experience in a variety of sectors including infrastructure, energy and healthcare and has notable expertise in Islamic finance, development finance and project finance. He joins the firm from Norton Rose Fulbright.
"Strengthening our finance practice, to meet the evolving needs of our clients, is a strategic priority for our Middle East practice," said Rovine Chandrasekera, Dubai office managing partner, Stephenson Harwood. "As the Islamic finance market continues to grow, and its popularity among investors increases, Nicholas' extensive experience and understanding of this area will complement our existing finance capabilities, and enable us to expand the ways in which we support clients."
"Nicholas brings notable expertise, which will further bolster the existing award-winning finance capabilities of the firm," said Nijoe Joseph, partner, Stephenson Harwood. "His joining will allow us to offer clients the entire breadth of banking and finance legal services, which will support them in growing and developing their businesses."
Robinson is named a "Next Generation Lawyer" in the UAE banking and finance chapter of The Legal 500 2018.