This week's Movers & Shakers (Aug 21, 2019)
Charles Russell Speechlys bolsters ME practice with corporate partner, new hires & promotions at Global Advocacy, CMS strengthens corporate and tech offering in KSA, IP expert Peter Hansen joins The Bench and Dechert boots its corporate expertise with the latest hire.
 Charles Russell Speechlys bolsters Middle East practice with new corporate partner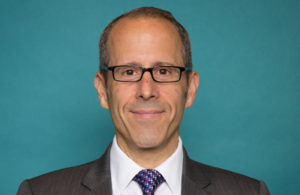 Charles Russell Speechlys further strengthens its Middle East offering with the hire of corporate partner William Reichert. Reichert will be based in the Dubai office and is the office's third new partner in as many months, following the additions of construction and disputes partner Thanos Karvelis, and Mark Hill, a TMT and commercial partner.
Reichert, who joined the firm on July 1, 2019, has more than 20 years of cross-border transactional experience including M&A, joint ventures and private equity. He advises clients on a variety of corporate matters and deals, from seed series investments for start-ups, to complex, multi-billion dollar matters across numerous jurisdictions. His client base comprises local and international clients in a broad range of industry sectors, with a particular focus on energy, real estate, healthcare, retail and technology.
Prior to moving to the Middle East region four years ago, Reichert was based for 10 years in Moscow, Russia, where he was a founding partner and head of the corporate practice at an international firm. He also previously worked in Brussels and Paris and is dual-qualified in the United States and England and Wales. He speaks English, Russian, French and Spanish.
Patrick Gearon, head of Charles Russell Speechlys' Middle East offices, said, "William's extensive international experience advising on high-value complex transactions will complement the Charles Russell Speechlys teams currently working in Dubai and the wider Gulf region. His arrival comes at an exciting time of growth for the firm in the Middle East, and we are delighted to strengthen our corporate offering in the region."
William Reichert said, "Charles Russell Speechlys' reputation is growing rapidly in the Middle East and I am looking forward to bringing my corporate practice to the firm and to contribute to its continued growth globally and in the region."
Reichert joins the firm from K&L Gates' Dubai office where he served as head of the Corporate and Commercial practice.
Global Advocacy restructures with a number of new hires and appoints Sharon Lakhan as head of Dispute Resolution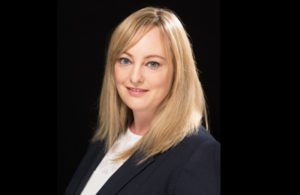 Global Advocacy and Legal Counsel has announced that Sharon Lakhan has been made up to partner. Sharon joined the Firm in 2015 and will assume responsibility as the head of dispute resolution department effective August 1, 2019. Under this department falls Civil & Commercial Litigation, Criminal law, Common Law disputes (DIFC Courts) & Arbitration.
Commenting on the appointment, managing partner Ali Al Hashimi said, "Sharon has done a great job in promoting and driving our international disputes business through her work in the DIFC Courts and domestic and international arbitrations, and this promotion is recognition of those efforts. Furthermore, it will help integrate our local and international legal offerings providing a seamless service to our clients.
In addition, Global has hired the following individuals, Louise Wright (senior associate) and Robert Whitehead (Associate) into the dispute resolution team with a focus on DIFC arbitrations. John Taylor has also joined the Firm to lead on the marketing and business development activities across the regional offices. Hana Al Khatib and Latifa Al Harthi in Civil and Commercial Litigation department have both been promoted to Senior Associate.
Global Advocacy now has four offices in Dubai, Abu Dhabi, Muscat and Amman practicing local law in each of the jurisdictions in which they operate delivered by a highly skilled and experienced team.
CMS strengthens Middle East Corporate and Tech offering with new partner hire in KSA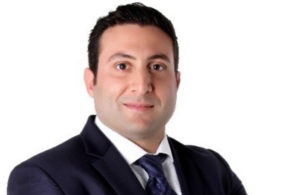 Feras Al Shawaf Law Firm in association with CMS announced the appointment of Karim Fawaz, who joins the firm as a partner to be based out of Dubai and Riyadh. The appointment marks a strategic push by CMS in the Middle East to further grow its sector capabilities, and adds further firepower to its budding TMT practice, which over the last year has seen significant growth. In May 2019, TMT head Robert Flaws was appointed to partner, shortly after the appointment of TMT senior associate Rachel Armstrong.
Fawaz is a corporate and commercial specialist with a particular focus on Technology and Corporate Finance sectors. He has significant experience advising across regulatory, investments, digital transformation and fintech projects for public and private sector clients in the Kingdom of Saudi Arabia and across the Middle East. Fawaz joins the firm from Clyde & Co, where he was a legal director.
John O'Connor, co-managing partner of CMS Dubai, commented, "We are delighted that Karim has joined us. Karim is a highly respected practitioner and will make a fantastic addition to the team as we look to further strengthen our capabilities in the Kingdom of Saudi Arabia and across the Middle East. The KSA economy continues to grow and diversify, with technology being a key driver of transformation. Karim's strong track record in the Corporate and Technology space will enable us to better support local and international clients looking to grow and invest in the region."
Feras Al Shawaf, Managing Partner of Feras Al Shawaf Law Firm in association with CMS, added, "Karim is a very talented lawyer and his considerable experience in technology and finance transactions will be of enormous benefit to our clients."
Commenting on his appointment, Karim Fawaz commented, "One of the features that drew me to CMS was its strong sector focus, particularly in the TMT space where it is recognised as a global market leader. I look forward to working with colleagues across the region to further expand the Corporate and Technology practices, and take advantage of the opportunities afforded by the firm's strong platform to deliver exceptional service to clients."
Peter Hansen joins The Bench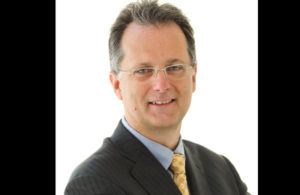 The Bench FZE has announced it has welcomed Peter Hansen to its team of legal consultants. Hansen has over 20 years' experience across a range of intellectual property areas (IP) including IP dispute resolution, litigation and enforcement, IP issues in commercial transactions including licensing and assignments, brand protection strategies, IP issues in the creation and exploitation of literary and artistic works, internet related disputes and trade secrets.
Prior to joining The Bench, Hansen was head of IP, Middle East at Hogan Lovells, managing partner (and one of the founders) of Cedar White Bradley and senior consultant at Rouse, all based in Dubai. Before moving to the Middle East in 2001, he was a partner of the law firm Freehills, Sydney (now Herbert Smith Freehills).  Hansen literally wrote the book on IP Law in the United Arab Emirates (IP Law and Practice of the UAE – Oxford University Press, 2009).
Hansen commented, "I am very pleased to be joining such an esteemed line up of legal practitioners on The Bench. As I see it, the model of delivering legal services represented by The Bench is the way of the future – it is committed to meeting the business needs of clients by providing top quality legal advice and support and at the same time enhancing the wellbeing of its lawyers through flexible working arrangements."
Joby Beretta, director of The Bench said, "Peter stands out from the majority of other western trained IP specialists in the UAE due to his ability to directly consult the original Arabic laws and regulations. Peter's skillset boosts The Bench's Arabic speaking capability, which was one of our strategic goals this year".
Dechert strengthens its corporate expertise with Dubai partner hire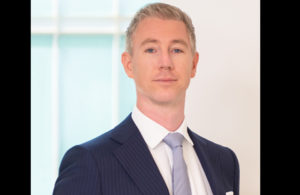 Dechert LLP has strengthened its private equity, corporate and investment funds capabilities with the hire of Philip Dowsett as a partner in the firm's Dubai office.
Dowsett has worked in the Middle East for over a decade, advising clients on M&A, private equity and venture capital matters as well as advising on structuring and formation of investment funds. Dowsett has extensive expertise in cross-border mergers and acquisitions, joint ventures, private equity investments, disposals, restructuring and takeovers, as well as corporate governance and investment fund structuring.
Chris P. Sioufi, Dechert's regional managing partner for the Middle East said, "Philip's strong experience in regional and international transactions is an excellent fit for Dechert, both in the Middle East and globally. We are delighted to welcome Philip to our Dubai office as we continue strengthening our presence in the Middle East".
Mark Thierfelder, global chair of Dechert's corporate and securities practice, said, "Philip has a strong practice and his appointment will enhance our existing capabilities and further strengthen the geographic reach of our global private equity practice."
Dowsett commented, "I am excited to have the opportunity to join Dechert and offer my clients the benefit of the firm's global experience in transactional, finance and funds mandates. Dechert's culture of offering clients a driven and sophisticated service is a great reflection of my own values and I look forward to collaborating with my colleagues across the globe."
Dowsett's hire follows last year's expansion of the Dubai office with the addition of real estate lawyers Stephen Kelly and Sarah Mahood.