This week's Movers & Shakers (Jan 22, 2020)
New partners join the Middle East offices of the law firms Addleshaw Goddard, Hadef & Partners, DWF, Norton Rose Fulbright and Squire Patton Boggs.
Hadef & Partners strengthens Dispute Resolution practice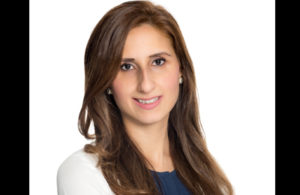 Hadef & Partners has strengthened its Dubai Dispute Resolution partnership by promoting Zarghona Fazal to partner effective January 1, 2020. Zarghona has a wealth of experience in representing multi-national companies and individuals in high-value arbitrations, DIFC Court proceedings, local Court proceedings and Australian Court proceedings. She has extensive experience in both the UAE and Australia, however, her experience and practice is not limited to those two jurisdictions. Zarghona has acted as counsel in numerous commercial arbitrations in the UAE and internationally, both ad-hoc and under the rules of the major arbitral institutions including the Dubai International Arbitration Centre (DIAC), DIFC-LCIA, the International Chamber of Commerce (ICC) and the London Court of International Arbitration (LCIA). Most recently, she is representing a client in a USD 90 million arbitration governed by the LCIA Rules and seated in London. Her international experiences have proven an invaluable element in navigating the UAE disputes landscape. She specialises in a variety of high-value contractual, shareholder, real estate and banking disputes and has wider experience in consumer laws, insurance, oil and gas, and construction litigation. In 2019 Hadef & Partners won the Arbitration Team of the Year at the Corporate Counsel Middle East Awards 2019 for a matter which Zarghona led. More recently, Hadef won the Dispute Resolution Team of the Year at the Chambers Middle East Legal Awards.
DWF's next phase of corporate expansion with new partner hire
DWF's Dubai office strengthens its corporate practice with the appointment of Edoardo Betto as partner, who will provide corporate counsel to clients across Saudi Arabia and the wider GCC region. Betto joins DWF Middle East LLP from DLA Piper, Saudi Arabia, where he held the position of legal Director and Head of the Al Khobar Office, which he established. He has over 14 years' experience, 9 of which was spent in Saudi Arabia, advising on various corporate and commercial matters from M&A to JV deals to regulatory affairs, inbound investments and commercial agreements particularly in the oil and gas, infrastructure and manufacturing sectors. Betto will be responsible for growing the existing corporate offering at DWF, working alongside Kayaan Unwalla (head of corporate (Middle East) and Defence and Security) and Jonathan Burton, legal director.
Norton Rose Fulbright welcomes projects and construction partner in Dubai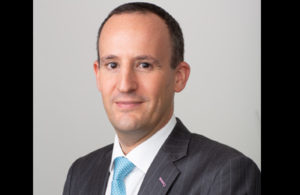 Norton Rose Fulbright has announced that projects and construction lawyer Nick Kramer has joined the firm's Dubai office as partner.
Kramer joins the firm from CMS Dubai, where he was a partner and head of commercial construction in the Middle East. He has been based in Dubai since 2005 and has extensive experience in projects across a variety of different sectors, including power (conventional and renewable), water and wastewater, infrastructure, industrial, oil and gas, healthcare, hotels, education, commercial and residential (including smart cities). He has acted for government entities, project companies, developers, contractors, consultants, oil and gas multinationals and financial institutions on projects across the Middle East and Africa. He advises clients throughout the lifecycle of a project, from procurement structuring, tendering, contract drafting and negotiation, through to strategic advice during construction and on related claims. He has particular expertise in the FIDIC forms of contract and is recognised in the legal directories for construction and projects in the Middle East.
Squire Patton Boggs expands in the Middle East with three partner team in Dubai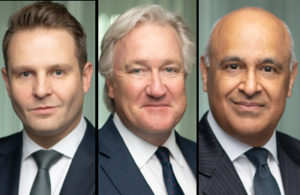 Squire Patton Boggs has significantly expanded its Middle East presence with the addition of a market-leading team of practitioners to its Dubai office. Three partners have joined from Winston & Strawn's Dubai office – Campbell Steedman, formerly Winston & Strawn's Middle East managing partner, and corporate partner Christopher Skipper have both joined Squire Patton Boggs' Corporate Practice; and Shibeer Ahmed, formerly head of the Middle East Finance Practice at Winston & Strawn, joins the firm's Financial Services Practice. They will be followed by a team of associates. "Our presence in the Middle East is a critical element of our global practice, and we are committed to strategic growth to support our many clients doing business across the region," said Steve Mahon, Squire Patton Boggs' global managing partner for Clients & Strategy. "Campbell, Chris, and Shibeer are leaders in their fields with sophisticated global practices, and we are excited to have them join us." "Campbell, Chris and Shibeer are a great fit for our firm. Each brings long-standing, deep regional experience and connections, along with sterling reputations in the market," said Tom Wilson, Squire Patton Boggs' managing partner for the UAE. "Their addition adds further depth to our corporate and financial services offerings and enhances our ability to perform sophisticated work for clients in the UAE and throughout the Middle East and Africa." Commenting on the team's move to Squire Patton Boggs, Steedman said, "Squire Patton Boggs offers an exceptional regional and global footprint, together with a reputation for excellence and long-standing commitment to the Middle East that will take our practice to even greater heights. We have a busy team doing high quality work for great clients.  We anticipate a smooth transition and expect to hit the ground running."
Ben Brown joins Addleshaw Goddard from Clyde & Co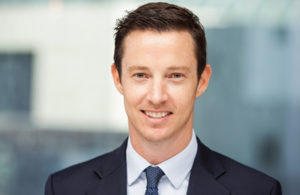 Addleshaw Goddard is adding to its full-service capability in the GCC with the appointment of a new Employment partner. Dubai-based Ben Brown specialises in all aspects of contentious and non-contentious employment law and joins from Clyde and Co; he follows the recent hire of John Podgore, former GC at the MENA Energy Group and a recognised expert in international oil & gas transactions and energy-focused projects. Brown's practice spans the GCC, including the onshore UAE, Dubai International Financial Centre, Saudi Arabia, Bahrain and Africa. He is UK-qualified, but has operated in the UAE since 2014, and according to Chambers UK, is known for his ability to "understand Middle Eastern culture and the sensitivities involved in dealing with employees in the region." For the last 10 years, Brown has advised on recruitment and immigration issues, performance and remuneration issues, employee transfers, manpower supply arrangements, data protection and issues arising on the termination of employment. He brings extensive experience advising on employment issues arising from corporate restructurings, outsourcings and multi-jurisdictional M&A as well as complex internal investigations in relation to both financial wrongdoing and complaints of inappropriate workplace behaviour, including harassment. Brown's contentious work takes him to the DIFC courts and local labour courts in the UAE and Saudi Arabia. In 2019, Ben advised the Dubai International Financial Centre (DIFC) Authority on the drafting of the new DIFC Employment Law.
Addleshaw Goddard appoints John Podgore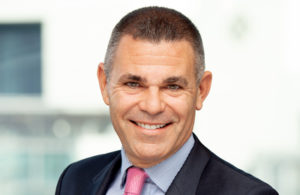 Dubai-based John Podgore, a recognised expert in international oil & gas transactions and energy-focused projects, is the latest partner to join AG's burgeoning global Construction, Energy and Infrastructure (CEI) practice, one of the firm's key investment priorities. Podgore, who will be based in AG's Dubai office, was most recently general counsel at the MENA Energy Group, prior to that he spent over fifteen years in private practice, ten of those as a partner in Dubai. Podgore, who is fluent in Arabic, Russian and French has over the last five years become increasingly involved in Africa energy and infrastructure transactions, which reflects Dubai's growing role in respect of the genesis and execution of African business transactions. His appointment to the firm's corporate & commercial division follows a number of partner appointments in the CEI space. In November; Chau Ee Lee, an expert in contentious and non-contentious construction projects joined the Singapore office; in September Hong Kong based Vivien Yang, a recognised M&A expert in the oil and gas, LNG and infrastructure sectors, joined from Simmons & Simmons. Earlier this year Ton van Den Bosch joined AG's Singapore practice from Ince & Co where he headed its Energy and Projects team and Aberdeen-based oil and gas specialist David McEwing joined from Pinsents.