This Week's Movers & Shakers (July 15, 2021)
Accuracy adds experts to its Forensic Technology offering
Accuracy has announced the addition of two senior advisors, Wendy Robinson and Paul Wright, to the firm's Dubai office to further strengthen its Forensic Technology and Cybercrime offerings in the Middle East, Africa and Asia. Both bring significant local experience and international recognition.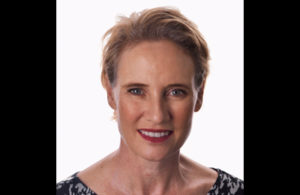 After a successful career in the Big Four, Robinson brings more than 20 years of consulting experience to the Forensic Technology team. She is an accomplished project manager and eDiscovery specialist. She has helped clients deal with some of their most uncomfortable business events, including regulatory requests and monitorship, major international disputes, or employee investigations. She has led large, multinational teams to provide cost-effective, timely, innovative solutions when an organisation quickly finds information by sifting through massive volumes of digital evidence or electronic documents. Robinson said, "I am delighted to be joining an Accuracy team that really does operate without borders and brings together great, diverse skills to deliver an excellent client experience."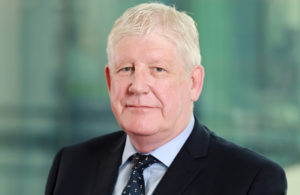 Wright is an extremely accomplished and recognised expert in investigating and prosecuting serious crimes, including Cybercrime, Fraud, Incident Response, Digital Forensics, and Cyber Fraud Risk assessments. He brings a wealth of more than 20 years' experience to the team with a proven track record of effectively developing and delivering innovative intelligence, investigative solutions, forensic technology, and computer forensic investigations within the public and private sector. He is a leader, tactical thinker, and proven out-of-the-box problem solver with a varied technical and business background. He has consistently delivered improved performance and viable change within multi-cultural teams with his excellent communication, interviewing, and interpersonal skills while ensuring key risks are identified and successfully managed. Wright commented, "It is exciting to be working as part of a truly expert and agile global team that can quickly mobilise to successfully meet our client's needs."
Darren Mullins, partner and head of the firm's Forensic Practice in the Middle East, added, "This is another great step to expanding Accuracy's practice in the Middle East. Our Forensic Technology service is of considerable importance in our strategic plans both locally and internationally, and the addition of two exceptional experts during this challenging time only strengthens our capabilities to deliver quality services to our clients."
Keystone Law Middle East appoints four new partners
Keystone Law Middle East continues its hiring streak with the addition of four partners during Q2 of 2021. The firm has achieved tremendous growth in its first 12 months of operation and now has 13 Partners based in the Middle East. Keystone continues to attract high levels of interest from senior lawyers across the region.
The new appointments are:
Priyasha Corrie – Corporate and Commercial (joining from Könnected Law, Dubai)
Priyasha is a corporate and commercial lawyer with over ten years of experience in the Middle East and India region acting for multinational companies, regional conglomerates, small and medium enterprises, and start-ups across a broad spectrum of matters, including domestic and cross-border mergers and acquisitions, complex joint ventures, corporate restructurings, corporate financings, employment, anti-bribery and corruption, and general corporate advisory.
Christian Davies – Aerospace, Defence & Security (joining from an in-house position)
Christian is a commercial lawyer who specialises in aerospace, defence, security, outsourcing and technology projects. For over 14 years Christian has advised on some of the most complex and high value aerospace, defence and security projects in the region. In addition, Christian also advises customers and suppliers on a range of technology and outsourcing projects in sectors including aerospace, defence, health, education and financial services. Having advised government, semi-government and contractors in both the UK and the UAE, Christian has extensive experience of procurement, bid compliance and procurement reform.
Irina Heaver – Blockchain and Digital Assets (joining from Genero Capital, Director – Legal & Strategy)
Irina is a leading cryptocurrency and blockchain lawyer based in Dubai and Switzerland representing clients worldwide. She is highly regarded internationally for her extensive experience and deep technical knowledge of blockchain, smart contracts and cryptocurrency matters. Irina advises across the value chain in the blockchain space, including multinational companies and protocol developers, issuers of security tokens, DeFi and NFT projects, blockchain infrastructure projects, such as tokenization platforms, cryptocurrency exchanges and payment providers, funds investing in cryptocurrency and blockchain ventures. Irina consulted multiple Governments and Regulators on policies surrounding Emerging Technology and drafted crypto-related laws and regulations. With over 17 years of experience gained as a Partner in a law firm, in-house as a regional General Counsel, and as a co-founder of a crypto exchange she advised on over USD USD500 billion worth of projects and transactions in the oil & gas, mining, construction, maritime and technology sectors.
Dr. Ihab Idris – Dispute Resolution and Arbitration (joining from SAT Law Firm, Dubai)
Dr. Ihab is a skilled lawyer and arbitrator based in the UAE, with over 20 years of private practice and in-house experience, delivering legal advice on a range of practice areas covering family law, criminal and civil/commercial litigation with a particular focus on high-profile clients. Dr. Ihab has gained extensive experience in various arenas of arbitration and is an active member of several professional institutions, namely, DIAC (Dubai International Arbitration Centre), IICRA (International Islamic Centre for Reconciliation and Arbitration), CIArb (Chartered Institute of Arbitrators), GCCCAC (G.C.C Commercial Arbitration Centre).
Saleem Khokhar, COO of Keystone Law Middle East said, "The firm is delighted with its growth during Q2 and with the appointment of another 4 senior lawyers to the Keystone platform further bolstering our offering to our clients. Our autonomous, flexible, no politics, performance-based structure is unrivalled in the Middle East and continues to attract high levels of interest. Our lawyers enjoy the freedom to work where they want, when they want and with whom they want, without interference from management. This really is a game-changer in the legal market in the Middle East."