This week's Movers & Shakers (June 17, 2021)
Addleshaw Goddard hires new Dubai disputes partner from Gibson Dunn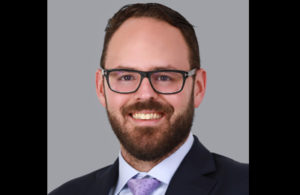 Shane Jury, a senior disputes lawyer based in Dubai, has joined Addleshaw Goddard as a partner in the firm's Dubai office. Jury will be leading AG's Dubai-based commercial disputes team. Jury joins from Gibson Dunn, where he had a substantial practice as a litigator in the DIFC and ADGM Courts and has acted on major commercial arbitrations throughout the Middle East region, including in the UAE, Lebanon, Bahrain, Kuwait, Qatar and Saudi Arabia.
Jury has been based in Dubai for over eight years and was formerly a senior associate at a magic circle law firm.  He has a high profile as a senior litigator in the region, having appeared as an advocate in various matters before the DIFC Courts and holding active memberships with the DIFC Courts Arbitration Working Group and the ADGM Courts Young Members Group.
In Dubai, the team of five focuses on complex commercial and banking/financial cases in the DIFC and ADGM Courts, arbitration under all of the major institutional rules, investigations and oversight of strategic litigation in the Onshore Courts. The team's caseload frequently involves matters which are governed by DIFC/ADGM Law or English Law, as well as onshore UAE law, or which require advice on laws in the wider GCC, including Saudi law. Jury will focus on growing the team's existing bench strength in Commercial Arbitration, Investigations, and Litigation – for the latter drawing on the continued success of the DIFC Courts (a forum in which Jury regularly appears as an advocate) and the rapid growth of the ADGM Courts.
Andrew Johnston, head of Middle East and Asia, said, "Shane's expertise is a perfect fit for us as we target high value, general commercial and financial services claims in the UAE. We can only see these types of disputes gaining in traction, particularly with an uptick in fraud-related and other general commercial disputes and investigations that are inevitable by-products of the current economic cycle. Shane brings with him strong client relationships and a wealth of experience, enhancing our offering to meet the demands of a growing and more sophisticated international disputes market from Dubai."
Charles Russell Speechlys' Middle East Dispute Resolution practice expands with the recruitment of barrister Peter Smith in Dubai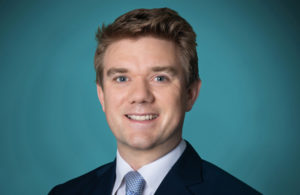 Peter Smith is a barrister with experience in a wide range of civil and commercial disputes across the GCC, including banking and finance, company, employment, insurance, insolvency, media, real estate, technology and construction, and professional negligence disputes. He has conducted proceedings and appeared as an advocate in the Courts of the Dubai International Financial Centre and Abu Dhabi Global Markets, and has acted in a number of arbitrations. Smith has been practising in the UAE since 2016 and is a door tenant at Outer Temple Chambers.
Patrick Gearon FCIArb, partner and head of Charles Russell Speechlys in the Middle East, commented, "We are delighted to be able to announce that someone of Peter's calibre has joined our growing dispute resolution team in Dubai. His recruitment is a key part of the growth of our common law capabilities on the ground in the UAE and follows on from the recent recruitment of Sara Sheffield (partner) and Haleema Wahid (associate)."
Peter Smith commented, "I am very pleased to be joining Charles Russell Speechlys as it expands in the GCC. I look forward to developing further the firm's litigation and arbitration practices and its outstanding client base."
Baker McKenzie Habib Al Mulla grows M&A, PE and capital markets capabilities in the UAE with three lateral Partner hires
Baker McKenzie Habib Al Mulla has recently hired Osama Audi and Adnan Doha from King & Spalding, and Abeer Jarrar from Linklaters, as corporate partners to join the firm's UAE offices in August 2021. Osama Audi and Adnan Doha specialise in private equity, M&A, joint ventures, venture capital, complex corporate structuring, and corporate finance. Abeer Jarrar is a highly experienced capital markets and public M&A lawyer.
These hires bring the number of UAE based partners to 16, with the firm offering clients a unique platform in the UAE, advising on banking and finance, corporate and commercial, dispute resolution (litigation and arbitration), employment, compliance, technology, tax, maritime and real estate matters.
"Osama, Adnan and Abeer have worked on some of the UAE's most complex and award-winning transactions", said Dr. Habib Al Mulla, executive chairman of Baker McKenzie Habib Al Mulla. "They bring a wealth of top tier transactional experience in M&A, capital markets and private equity, and I am delighted to welcome them to the Firm."
"This team hire will build on our successes and will play a key role in continuing to strengthen our strategic growth of M&A and PE capabilities in the UAE, GCC and the wider Middle East region," added Omar Momany, UAE Head of Corporate/ M&A of Baker McKenzie Habib Al Mulla.
"Baker McKenzie's Transactional Powerhouse is second to none in the market and is highly attractive to the cross-border nature of our practices," said Osama Audi. "The Baker model of having strong full-service practices locally and combining this with deep expertise in the money markets creates the perfect fluency" said Adnan Doha. "The Firm has played a leading role in high profile capital markets transactions across the Middle East and I look forward to helping the Firm take its offering to the next level," added Abeer Jarrar.