This week's Movers & Shakers (March 17, 2021)
Dentons appoints Mhairi Main Garcia as Middle East head of Energy, Transport and Infrastructure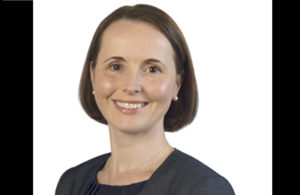 Dentons has appointed Dubai-based partner Mhairi Main Garcia as head of Energy, Transport and Infrastructure (ETI) for the Middle East. A corporate and commercial lawyer specialising in project development and M&A in the energy and infrastructure sectors, Garcia has advised sponsors, lenders, contractors and public sector clients on a number of leading and first-of-a-kind deals across the MENA region and beyond. She focuses on utility and infrastructure projects and upstream oil and gas projects, including project development, acquisitions and disposals, and regulatory matters. She has a particular interest in advising on matters related to the energy transition, and is vice-chair of the board of the Clean Energy Business Council, an organisation which brings together stakeholders to promote the deployment of clean energy across MENA. Mhairi also spearheads the Women in Clean Energy (WICE) programme.
'I am delighted to take on this important role, ensuring that our multi-disciplined ETI offering in the Middle East works seamlessly with the firm's global energy and infrastructure team to deliver for clients both in the region and across the world,' said Mhairi Main Garcia.
Paul Jarvis, who will become CEO of Dentons' UK, Ireland and Middle East region on May 1, 2021, said, 'We are advising on a number of significant energy and infrastructure projects across the Middle East and under Mhairi's leadership I am confident that we will further enhance our capabilities in this area.'
Helmy, Hamza & Partners, Baker McKenzie Cairo strengthens its corporate practice in Egypt with the hire of a new partner, Hani Nassef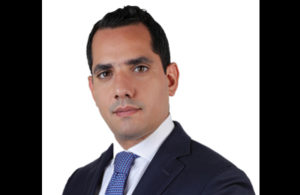 Helmy, Hamza & Partners, Baker McKenzie Cairo has recently signed Hani Nassef to join the firm as a lateral M&A partner. Nassef joined the corporate team of Baker McKenzie Cairo on March 1, 2021 with an aim to further strengthen and enhance the firm's M&A bench in Cairo and the wider EMEA+ whilst contributing to its ongoing transactional growth strategy.
As a prominent corporate and M&A lawyer with over 16 years of experience in Egypt and across MENA, Nassef brings a wealth of top tier transactional knowledge and excellent corporate client relationships. He has extensive experience advising both strategic and financial investors on a wide range of regional and international M&A, joint ventures, equity capital markets transactions and corporate reorganisations. He has practiced law in Egypt, the UAE and Saudi Arabia and has on-the-ground experience acting on in-bound and out-bound M&A and other corporate transactions across the MENA region. He has also acted for a number of clients on transactions in Sub-Saharan Africa, Southeast Asia and Europe.
Nassef joins Helmy, Hamza & Partners, Baker McKenzie Cairo from Eversheds Sutherland Dubai office where he has been a partner in the firm's corporate practice group. During his time at Eversheds Sutherland, he has acted for a number of both public and private companies on a range of transactions, in the UK and overseas, including domestic and cross border M&A, joint ventures, equity capital markets, restructurings and divestments. Prior to joining Eversheds Sutherland, Nassef spent nearly seven years working for Freshfields Bruckhaus Deringer LLP, in Saudi Arabia and latest as Senior Associate in Dubai. His practice at Freshfields focused on cross-border M&A (particularly private equity investments and exits) as well as equity capital markets. Nassef graduated from Cairo University with a Bachelor's degree in law and he obtained his Master's degree in law from Northwestern University School of Law based in Chicago.
Commenting on this significant appointment, Mohamed Ghannam, managing partner at Helmy, Hamza & Partners, Baker McKenzie Cairo and Mohamed Barakat, co-head of M&A practice in Cairo said, "With an increasing number of client mandates for our corporate practice in Egypt and the region, Hani's hire comes at the right time to amplify our corporate and M&A offerings and enhance our ability to represent corporate clients and financial institutions in strategic transactions across the Middle East. As a highly regarded practitioner in this key field, Hani's experience complements the existing team. We look forward to welcoming him to our growing corporate practice group."
In joining the Firm, Hani Nassef commented, "I am incredibly excited to be joining the firm's market leading corporate team and look forward to working closely with the Cairo office M&A team and everyone across multiple jurisdictions to further grow Baker McKenzie's corporate practice and to continue to deliver a first-class legal service to clients ".
Norton Rose Fulbright appoints Mohammed Paracha as Head of Middle East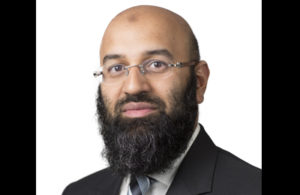 Norton Rose Fulbright announced the appointment of Mohammed Paracha as head of Middle East. Mohammed Paracha will succeed Deirdre Walker, who has held this leadership role since 2017 and continues with the firm as a disputes partner.
A partner at Norton Rose Fulbright since 2010, Mohammed Paracha currently leads the banking and finance practice in Dubai. He is also the firm's head of Islamic finance for the Middle East and Africa. He trained and qualified with Norton Rose Fulbright in London in 2001. He focuses on Islamic finance and banking matters and has extensive cross-border transactional experience. Paracha led the firm's team on a USD1bn first-of-a-kind cross-border Islamic financing last year, one of several ground breaking Islamic finance mandates he has advised on over his career.
Mohammed Paracha commented, "I am delighted to be appointed to the role of Head of Middle East. I look forward to working with our team and colleagues around the world to support our regional clients at a time of profound legal, regulatory and economic change."
Peter Scott, managing partner, Europe, Middle East and Asia, commented, "Mohammed Paracha has over 20 years' experience of working in the Middle East both at our firm and as in-house counsel at a leading Bahraini bank. I know Mohammed will work closely with our entire Middle East team to build on our strong foundations and capitalise on the significant opportunities for growth in the region. On behalf of the firm, I would like to thank Deirdre Walker for the significant contribution she has made as Head of Middle East, particularly in growing our award-winning dispute resolution practice."