This week's Movers & Shakers (Oct 28, 2020)
Morgan Lewis adds sovereign wealth fund investment in-house counsel Richard Knott in Abu Dhabi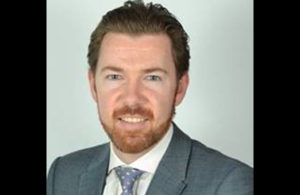 Morgan Lewis has welcomed Richard Knott as a partner resident in Abu Dhabi. Knott joins from one of Abu Dhabi's leading sovereign wealth funds, where he spent the last four years as a senior legal counsel.
"Our Middle East team has tremendous depth and experience in working with clients on a variety of corporate matters, including private investment fund formation and fund investor representation, private equity, structured finance, and cross-border transactions," said firm chair Jami McKeon. "Richard's years of experience advising sovereign, financial, and strategic investors in cross-border mergers and acquisitions and joint venture transactions will be an added resource for our clients."
In his role as senior legal counsel, Knott advised on outbound investment and strategic transactions in North America, South America, Europe and Asia, as well as the first-ever establishment of a third-party capital platform within a sovereign wealth fund.
"Richard is a skilled lawyer who focuses on outbound, cross-border transactions for sovereign and other institutional investors. His abilities and reputation, as well as his understanding of client perspectives and sensitivities from his experience working in-house, make him an excellent addition to our team," said Bill Nash, managing partner of Morgan Lewis's Abu Dhabi office and co-leader of the firm's Middle East practice.
Project finance partner joins Norton Rose Fulbright associated firm in Istanbul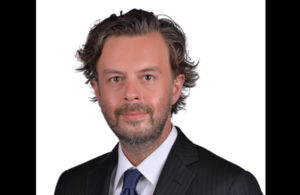 Norton Rose Fulbright announced that it has strengthened its projects and energy practice in Istanbul with the addition of project finance partner Utku Ünver. He will be part of the firm's associated Turkish law practice, which will now be known as İnal Ünver Attorney Partnership.
Ünver, who joins from Allen & Overy, represents clients in project finance and public-private partnership (PPP) transactions across the energy, transportation, technology and healthcare sectors. His experience also includes project restructurings, the preparation and review of EPC contracts, finance documents, operation and maintenance (O&M) agreements and concession contracts in Turkey and the Middle East.
Ünver, who speaks Turkish and English, earned his Master of Law and Business degree at the Bucerius Law School in Hamburg, Germany, and his Bachelor of Law (LLB) at the University of Ankara.
Anne Lapierre, Norton Rose Fulbright's global head of energy, said, "Currently, there is a tremendous need for lawyers in Turkey who have a strong background working on project restructurings. Utku has this coveted experience, and his timely addition to Norton Rose Fulbright will benefit clients throughout the region."
Ayşe Yüksel Mahfoud, Norton Rose Fulbright's head of cross-border practices and Istanbul partner-in-charge, said, "Utku is a natural fit for our Istanbul office, as he possesses experience from global law firms across many sectors on which we are focused. He understands our clients' interests, and our clients will certainly appreciate him from a business standpoint."
Ünver, who is also experienced in joint ventures and private equity and insurance matters, said, "Turkey continues to offer promising opportunities for businesses and investors even during these unprecedented times. Norton Rose Fulbright's regional and global experience in the energy and infrastructure sectors will allow me to provide the highest level of client service."