A landmark permanent residency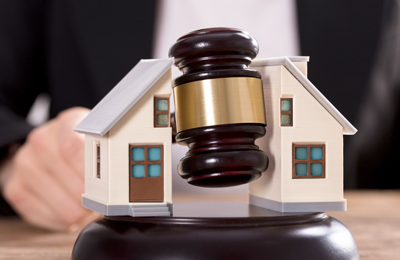 The State of Qatar has officially made permanent residency an option for a limited number of foreigners, Mohamed Awooda of Dentons elaborates on the features of the new law.
His Highness the Emir Sheikh Tamim bin Hamad Al-Thani issued Law No.10 of 2018 on permanent residency for non-Qatari individuals. This is a huge step for Qatar and is considered the first of its kind in the GCC region. Qatar's investment in human capital will mean a lot of new opportunities to the young aspirational state in line with their 2030 vision. This article will explore the opportunities that come with the new law and addresses some of the criticisms.
Qualifications for permanent residency
Firstly, it is necessary to begin with a brief introduction on how to qualify for a permanent residency under the new law. The new law describes the conditions that qualify a non-Qatari individual to receive authorisation for the issuance of permanent residency in Qatar. It requires the applicant concerned to have a continuous normal legal residency in Qatar for 20 years, if born outside Qatar, and 10 years, if born in Qatar. This is provided that the applicant does not stay outside Qatar for more than 60 days in each year. Nevertheless, this period is deductible from the time calculated as residency in the country. It is important to note that, after the submission of the application, if the applicant leaves the country for more than six consecutive months, the Minister of Interior may not consider his prior residency stay period. In addition, the applicant should have enough income to meet his and his dependants' needs, enjoy good conduct and reputation, and have not been convicted by a final ruling inside or outside Qatar in crimes that undermine honesty, trust and fame, unless he was reinstated to his former status. Finally, the applicant should have an adequate knowledge of the Arabic language.
The children of a Qatari woman married to a non-Qatari man, the
non-Qatari husband of a Qatari woman, the non-Qatari wife of a Qatari man, the children of Qataris who acquired citizenship, individuals who have done great services to the country, and individuals with special capabilities required by the country, are all exempted from the above-mentioned criteria.
Privileges
A permanent residency card grants its holders a number of privileges, such as treating them as Qatari nationals in education and healthcare in government institutions, and giving them priority in recruitment after Qatari nationals in military and civilian public posts. The holder also has the right to own real estate. This goes along with Qatar's aim to create a sustainable economy through human and economic development and to develop a diversified economic base not reliant on oil and gas, which requires bringing in experts and scientifically proficient individuals and employing them to serve the country. Indeed, the localisation of scientific competencies would inspire the holders of such expertise to work hard, and continue to serve the country and contribute to its development in all sectors, particularly if granted to qualified scientific practitioners who have skills that are rare in education, health and other fields.
A permanent residency card would also provide the holder with security, alleviating their concerns about the renewal of their residence, the obstruction of employment and access to educational and health services, in addition to being able to assume public functions in the State. More importantly, a permanent residency will permit the holder to own some businesses without having a Qatari partner. With more investments in Qatar, the country will soon achieve its targets of self-reliance and self-sufficiency in food and other Qatari-made products.
Furthermore, the new law will make some expatriates in Qatar feel that they have a more substantial stake in the country's future, which in turn would give them an incentive to stay and make additional investments in Qatar. The new law focuses on diversity, rather than merely merit, and tends to attract more people who specialise in occupations uncommon amongst Qataris, which, in fact, is the key source of the well-known economic benefits of permanent residency. In addition, the new law offers the chance to place Qatar in the headlines as a more open, forward-thinking state when compared to its neighbouring states, which do not have similar residency programmes.
Criticisms
The new law, however, has been subject to criticism from some analysts. Some believe that it creates a division between skilled and unskilled workers in Qatar – thus, it is unlikely that most construction workers or nannies will qualify. Others consider that the new law is only aimed at well-paid, highly-skilled workers, who are extremely unlikely to suffer abuses of rights – hence, it fails to address the issue raised by international rights groups concerning the conditions of foreign construction workers (for which Qatar has already been criticised, though this point has been justifiably disputed). Certain analysts consider that this issue could have been addressed in the law to make the benefiting pool much wider.
Another criticism of the law is that it limits the granting of permanent residency status to only 100 applicants per year, while having very vague qualifying conditions, which suggests that the decision will not be ruled out on a mass scale. As such, the criteria for the selection should have been more detailed and specific, in line with other jurisdictions such as Canada and Australia, for example. These two jurisdictions clearly list the requirements to grant a permanent residency by stating the exact targeted age, skill and educational backgrounds. Unlike Qatar's permanent residency system, the two systems also target less skilled, i.e. non-professional, expatriates. The current permanent residency system in Qatar could follow the systems in these two jurisdictions to create a more equal and coherent residency system.
A step for the better?
The permanent residency card will mean a lot to Qatar and its image worldwide. It will open more doors for investments and progressions. Indeed, Qatar is now more vital to the global supply chain and deals with commercial realities with more flexibility, practicality and realism than ever before. The residency system, which is currently undergoing massive reform, is definitely a step towards a better, stronger and more modern Qatar.
Text by:
Mohamed Awooda, associate, Dentons