Abdullah Mutawi to co-head Al Tamimi's corporate commercial practice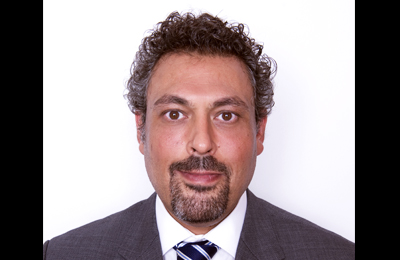 Al Tamimi & Company has announced the appointment of Abdullah Mutawi as the joint head of the firm's Corporate Commercial practice. Mutawi will co-lead the practice with Gary Watts, the current head of Al Tamimi's Corporate Commercial practice, who is expected to retire from the firm at the end of June 2019.
With 25 years' experience as a corporate finance, M&A and private equity lawyer, Mutawi has led many transactions in the energy, infrastructure, transportation, industrial and retail sectors. He has expertise in telecommunications and technology investments and venture capital deals. Having practiced law in the region for the past 19 years, Mutawi possesses in-depth knowledge and understanding of the Middle Eastern legal and regulatory environment. Previously, he has worked for legal firms including Norton Rose, Trowers & Hamlins, and Baker Botts.
Commenting on his new role, Mutawi said, "This is an exciting challenge as well an opportunity for me to build on a very successful practice that Gary and his team have built.  In my new role, I will place great emphasis on the service we deliver to both existing and new clients to ensure that we continue to provide them with clear, concise, timely and relevant advice."
Commenting on Mutawi's appointment, Husam Hourani, managing partner at Al Tamimi & Company, said, "We are delighted to have Abdullah on board. With his wealth of experience and understanding of the region, Abdullah will be valuable to the team as he succeeds Gary Watts who will be leaving us as he retires from the firm in June. Gary's contribution to the growth of Al Tamimi's Corporate Commercial practice has been unparalleled, and we look forward to having Abdullah further enhance our practice capabilities."
Partner and head of corporate commercial practice at Al Tamimi & Company, Gary Watts added, "Abdullah is a highly regarded M&A lawyer and practice leader. He is an expert in highly strategic industry sectors across the region. Abdullah's arrival adds a new dimension to our service offering."