Allen & Overy's new partners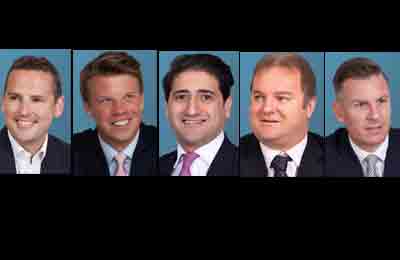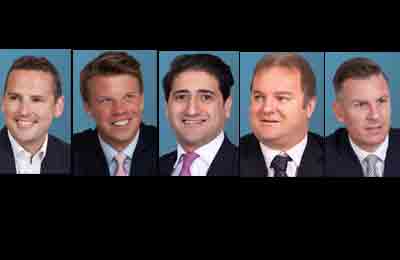 Allen & Overy has announced the promotion of 30 new partners across its global network, effective from May 1, 2021. The new partners represent 16 of the firm's international offices, with 66 per cent of the newly promoted partners based outside of London. One third of the 30 new partners are women.
The new partners cover six of A&O's main practice areas, with 11 in Banking, eight in Corporate, five in Litigation, four in International Capital Markets and one each in Real Estate and Tax.
In the Middle East, Adam Fadian, Banking, Istanbul; Elliott Sawford, Banking, Abu Dhabi; Ahmad Ma'Abreh, Corporate, Abu Dhabi; Chris Angus, ICM, Dubai and Hayden Cameron, Real Estate, London have been appointed for the region.
Based in the Istanbul office, Adam Fadian advises on debt restructurings; structured trade and commodity finance; project and infrastructure finance; leveraged acquisition finance; real estate finance; and margin lending. He has particular experience in developing markets and regularly advises clients on debt restructurings and financing transactions in Turkey, the Middle East, Russia, Ukraine, the Commonwealth of Independent States and Central Eastern Europe. Prior to joining A&O, Fadian spent ten years in Moscow where he led the English law banking and restructuring team of another magic circle law firm.
Now based in the Abu Dhabi office, Elliott Sawford advises governments, developers, lenders and contractors on infrastructure and energy projects across all sectors, including utilities, oil and gas, social infrastructure and transport. He has particular experience of large-scale development projects, major public–private partnerships and associated legislative reform, and project-financings.
Ahmad Ma'Abreh acts for a variety of clients across a wide range of matters including public and private M&A transactions and joint ventures, equity capital markets and general corporate issues. Ma'Abreh also advises on stock exchange listings and on the issues faced by public listed companies. He also regularly advises boards of publicity listed companies on capital raising, corporate governance and listing regulations in the United Arab Emirates. Ahmad is based in Abu Dhabi.
Chris Angus leads the Corporate Trust and Agency practice in the Middle East, Turkey and Africa, and is based in the Dubai office. Angus advises corporate trustees and agents across the full spectrum of debt capital markets transactions (including project bonds, medium term note  programmes, standalone bond issuances, sukuk and securitisations) and banking transactions (including project finance, leveraged and acquisition financing, Islamic finance, syndicated lending and restructurings) including associated defaults, restructurings, amendment and consent processes and the exercise of discretions.
Based in the London office, Hayden Cameron advises investors, developers, financiers and owner/occupiers on all types of commercial and residential real estate transactions, with particular expertise on outbound investments, cross-border joint ventures and corporate acquisitions/disposals of real estate assets, and hotel acquisitions/disposals.