AS&H in cooperation with CC advises on the IPO of Arabian Centres Company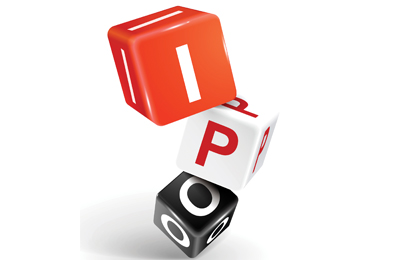 Abuhimed Alsheikh Alhagbani Law Firm (AS&H) in cooperation with Clifford Chance advised the syndicate of international, local and regional bookrunners and financial advisors on the successful completion of the initial public offering of Arabian Centres Company, the largest shopping mall developer, operator and owner in the Kingdom of Saudi Arabia with a portfolio of 19 shopping malls that attracted approximately 109 million visits in the most recent fiscal year. This was the largest syndicate of banks ever assembled for an initial public offering in Saudi Arabia and the largest IPO in Saudi Arabia in the last four years. This was also the first IPO out of the Kingdom with a full international offering, including to institutional investors in the United States of America pursuant to Rule 144A.
The IPO raised USD659 (excluding the overallotment option) million giving the Company a market capitalisation of approximately SAR12.4 billion (USD3.3 billion) at the time of listing. The syndicate consisted of Goldman Sachs, Morgan Stanley, NCB Capital and Samba Capital, acting as joint financial advisors and joint bookrunners, and Citi, Credit Suisse, EFG Hermes, ENBD and Natixis, acting as joint bookrunners. Samba Capital also acted as lead manager and the IPO was fully underwritten by Morgan Stanley, NCB Capital and Samba Capital.
The team was jointly led by Mansoor Alhagbani (AS&H partner and Head of Capital Markets and Financial Regulatory) and Omar Rashid (Clifford Chance partner seconded to AS&H) and supported by senior associate Amro Bakhaidar and associates Mashael Al-Shebaiky, Rakan Kawar and Aljawharah Alassaf. Clifford Chance partner Alex Bafi who specialises in US Securities advised on US law aspects and was supported in Paris by counsel Olivier Plessis and associates Ryan Bosch and Nicholas Brock.
Mansoor Alhagbani commented,"This transaction demonstrated, once again, the ability of the team in Saudi Arabia to work seamlessly with the Clifford Chance network and to come together as one team for our clients. We are extremely proud to have advised on this first of a kind transaction which will no doubt open the door for other Saudi Arabian companies to access US markets".
Omar Rashid remarked, "We are incredibly proud to have successfully supported the largest syndicate of banks ever to have acted on an initial public offering in the Kingdom. It was a pleasure working with the banks on this landmark transaction for the Kingdom's capital markets."
Alex Bafi noted, "We are delighted to have acted on the Kingdom's first ever IPO with an offering to QIBs in the United States of America under Rule 144A. The significance of this transaction goes beyond its scale, as this transaction will make it easier for other companies in Saudi Arabia to access the US and international markets. This IPO highlights Clifford Chance's strength in working seamlessly across jurisdictions and advising on innovative and complex transactions."