Ayesha Karim joins MHLF's corporate practice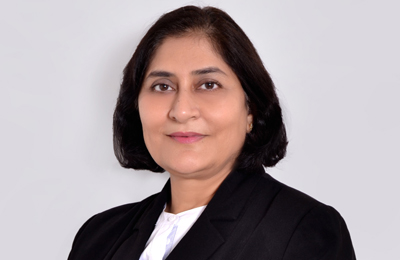 Mahmood Hussain Law Firm has strengthened its corporate practice with the arrival of Ayesha Karim as its of counsel. Karim has been practicing as a lawyer for 29 years and has been in the UAE since 1999 with well-known UAE law firms. She handles both contentious and non-contentious matters. Karim advises clients on commercial, corporate, employment, property, franchise and agency matters. She has advised foreign commercial companies as well as major foreign law firms on all aspects of the UAE law.
In India, Karim is licensed to appear before all levels of courts and has worked with major law offices such as the offices of Hon'ble Justice Indu Malhotra, Judge of the Supreme Court of India, prior to her elevation as a judge. Karim has also worked with Singhania & Partners LLP, a large full-service law firm based in Delhi and in the law offices of Sanjiv Kumar, a well-known criminal lawyer and former member of the Upper House of Parliament in India, the Rajya Sabha. Karim has written several articles and is also one of the authors of the Laws of the DIFC Volume 1 published by LexisNexis. She is a member of the DIFC Pro Bono Committee.
Mahmood Hussain, founding partner of MHLF said, "I am honoured to welcome Karim as she adds her knowledge and experience to the group."