Baker McKenzie Habib Al Mulla advises on landmark real estate judgments in the UAE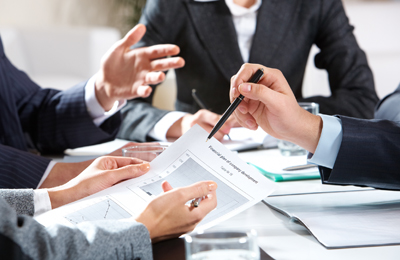 Baker McKenzie Habib Al Mulla has represented a major real estate developer in the United Arab Emirates (UAE) in successful appeals to two cases to the Dubai Court of Cassation relating to the sale of off-plan property developments in Dubai, and helped set new precedents in this field, reinforcing confidence in the real estate market.
The two judgments recently issued by the Dubai Court of Cassation in 2019 have clarified the types of approval required, the governmental entities responsible to issue such approval, and, crucially, the timing of the approval, before developers can promote or sell off-plan property in the Emirate.
These ground-breaking rulings and interpretation of the real estate laws provide specific guidance on the above for the first time and set new precedents: developers can now promote or sell off-plan projects after obtaining an approval from a number of competent government entities (including the Dubai Government's Department of Tourism & Commercial Marketing and the Dubai Municipality), in addition to registering the property with the Dubai Land Department (DLD). This saves developers time and cost going forward.
The Baker McKenzie Habib Al Mulla team was led by Dispute Resolution partner Tarek Saad and associate Abdalla Eisa, both based in Dubai. "The courts are upholding the spirit of the law to achieve justice and commerciality rather than simply sticking to the letter of the law," said Mr. Saad. "These landmark judgments aim to balance the competing interests of developers and buyers, to facilitate the sale and purchase of property in Dubai, and to keep the market as buoyant as possible in the face of a global economic slowdown."
The commercial approach of the Dubai courts is reflected in another real estate case in 2018 where Baker McKenzie Habib Al Mulla successfully represented a sub-developer in a dispute over the sale and purchase of land in Downtown Jebel Ali. The Dubai Court of Cassation's ruling in our client's favour set a precedent by confirming the liability and obligations of developers to ensure the completion of the required infrastructure before offering a property or land for sale – providing clarity for the first time on an issue upon which the law had been silent.
The case was led by Wael El Tounsy, the UAE Head of Real Estate Litigation, supported by associates Shaima Al Barguthi and Marina Baher Gaballah. "The court's ruling in favour of the sub-developer was significant, as their interpretation of the law addressed a key issue upon which the law had been silent", said Mr. El Tounsy. "It sets a precedent for similar cases in the future and ensures that all contractual obligations by parties to a property sale project are met, particularly the completion of the required infrastructure, and that the project is secured by protections offered by the law."