BSA Ahmad Bin Hezeem & Associates LLP appoints head of corporate for both Riyadh and Abu Dhabi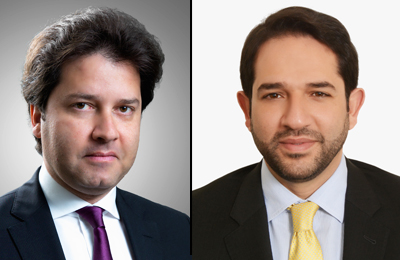 BSA Ahmad Bin Hezeem & Associates LLP has announced the appointments of both Marc Saroufim and Francois Chemaly as the head of corporate for the firm's Riyadh office and the head of corporate for the Abu Dhabi office respectively.
Saroufim, as a US0-trained consultant with over 15 years' experience in advising clients on legal matters within the corporate and commercial sectors, will offer his services and expertise to our clients based in Saudi Arabia.
For many years, Saroufim has been representing high profile clients, including local and international companies, family-owned businesses, high-net worth individuals, government organisations, and SMEs throughout KSA. Saroufim specialises in transactions involving joint ventures, M&A, real estate development, agency and distribution, franchises, corporate formations, employment, and company restructuring.
Commenting on his recent appointment, Marc stated, "I am delighted to be joining BSA as the Head of Corporate, in my previous dealings with the firm I have always been struck by its professionalism and commitment to client satisfaction. BSA is a strongly established firm in the region and I greatly look forward to expanding the firm's service offering."
Chemaly, also has over 15 years of advisory and transactional experience both in-house and in private practice. He has assisted a vast range of domestic and international clients with the realisation and implementation of their business strategies and the attainment of their corporate goals. Chemaly's clients include, individuals, private, semi-public and public entities who he has advised on joint ventures, IPOs, company incorporation, conversion, acquisition, dissolution, restructuring, compliance and corporate governance.
Addressing his new role, Chemaly commented, "BSA has a strong presence in the UAE and beyond, I am excited to join a firm with such a strong reputation, which I hope to further enhance through my leadership of the corporate team in Abu Dhabi."
BSA senior partner, Dr. Ahmad Bin Hezeem, added, "It is an exciting time of expansion and growth for the firm as we continue to thrive in the region. We are excited to have both Marc and Francois on board and look forward to the added value their leadership will bring to our clients in both Riyadh and Abu Dhabi."