Clint Steyn returns to Bracewell's projects team in Dubai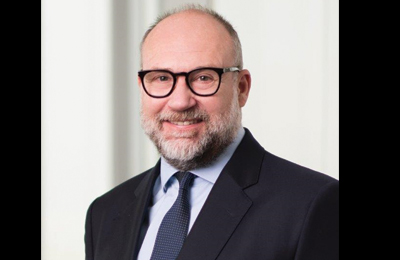 Bracewell LLP announced that Clint Steyn has rejoined the firm in Dubai as a partner and regional head of projects. Steyn most recently was general counsel and company secretary at Alcazar Energy, a leading owner, operator and developer of renewables projects in the Middle East and Northern Africa (MENA).
Steyn has over 20 years of experience, including 10 years on the ground in the Middle East. He has a wealth of M&A, project development and project finance experience on groundbreaking power projects in the Middle East and Africa, including renewable energy projects. While at Bracewell and during his time at Alcazar Energy, Steyn advised on a wave of groundbreaking regional renewables projects, including numerous Jordan solar projects across procuring rounds, the Al Rajef and Shobak wind projects in Jordan and multiple Egypt FIT solar projects, all of which successfully achieved financial close. Steyn was a partner in Bracewell's Dubai office from 2014 to 2017. During his time with the firm, he was recognised as a leading energy and infrastructure lawyer in Legal 500 EMEA (2015–2017) and Chambers Global (2016). Legal 500 EMEA named Steyn as one of eight "Leading Individuals" practicing in UAE Energy & Infrastructure for 2016–2017.
"Clint is one of the most respected energy and projects lawyers in the Middle East today," said Chris Williams, managing partner of Bracewell's Dubai office. "His return to the firm, coupled with the recent arrival of Andrej Kormuth, enables us to offer clients an unrivalled projects practice that builds on the firm's significant experience in energy and infrastructure markets throughout the Middle East and further afield."
"I'm excited to return to Bracewell," said Steyn. "I worked closely with the Bracewell team during my time at Alcazar Energy and return to Bracewell with the blessing of my friends at Alcazar Energy. I very much look forward to supporting and advising Alcazar Energy during the next phase of its development, as well as serving the needs of other Bracewell clients in the MENA region."