Clyde & Co hires new partner to head Regulatory & Investigations practice in the Middle East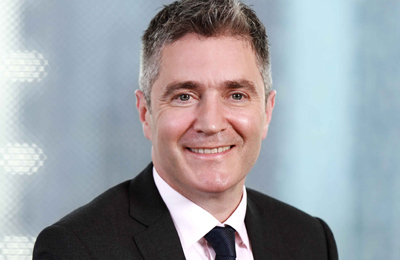 Clyde & Co has announced the appointment of Matthew Shanahan as partner in its global Regulatory & Investigations practice. Matthew will be based in Dubai and will head up the practice across the Middle East.
Shanahan is a financial services and regulation expert with over 10 years' experience in the Middle East. He joins from Baker McKenzie where he was a Financial Services and Regulation Partner and brings over 10 years of direct experience at regulators, having worked for three years at the UK Financial Services Authority (now FCA) and seven years at the Dubai Financial Services Authority (DFSA).
Shanahan specialises in advisory and contentious financial services regulation, advising banks, securities firms, other financial institutions and public sector bodies on all aspects of financial services regulation, including market abuse, fintech, anti-money laundering and financial crime. He also advises clients on managing regulatory investigations and enforcement actions, internal investigations, crisis management, commercial disputes, corruption, bribery, and data protection matters.
Mark Beswetherick, partner and head of dispute resolution for the Middle East at Clyde & Co, commented, "As the Middle East market continues to grow and the legislative framework keeps evolving, clients have an ever-increasing need for regulatory advice to manage new risk and compliance issues, especially across the financial services and insurance sectors. Matthew's unique regulatory experience and his reputation in the region will be a key addition to expand our regulatory offering and bring strategic support to our clients."
Commenting on the move to Clyde & Co, Matthew Shanahan said, "Clyde & Co has one of the most established platforms in the Middle East and across the world. It will give me the opportunity to leverage my expertise in helping our clients navigate their growing regulatory requirements and in complementing the firm's regulatory practice."