Dentons advises syndicate of banks on USD166 million lease financing of six vessels for Tristar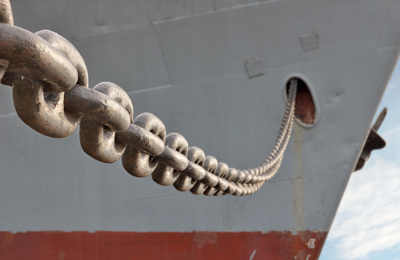 Dentons Abu Dhabi and Dentons London have advised a syndicate of banks (comprised of Senior Facility Agent & Security Trustee – National Australia Bank; Mandated Lead Arrangers, Joint Bookrunners, Senior Lenders and Hedging Banks – National Australia Bank, Société Générale and Standard Chartered Bank; and Junior Facility Agent, Junior Arranger, Lease Arranger and Junior Lender – Banco Santander) in relation to an English law governed USD166 million syndicated lease financing of international logistics group Tristar to part finance the purchase of six chemical tankers from a shipyard in Ulsan, South Korea. The matter involved senior and junior financing tranches and multiple jurisdictions including Australia, the Dubai International Financial Centre, England, Hong Kong, India, Ireland, the Marshall Islands, the Philippines, Singapore, South Korea and the United Arab Emirates.
Tristar recently took delivery of the first vessel, m.t. Solar Sharna, on June 15, 2020 and a further five vessels are to be delivered by January 2021. Each vessel will be chartered on long-term charter to an oil major following delivery pursuant to charterparties entered into by Tristar in 2018.
Paul Jarvis commented, "We are delighted to have supported the syndicate of banks and Tristar on yet another landmark cross border finance transaction for the shipping industry, particularly given the challenges in the current environment." Sarah Dyke added, "This is a landmark financing as it involved numerous jurisdictions and combined debt and lease financing."
The Dentons Abu Dhabi team was led by managing partner Paul Jarvis, with assistance from senior associate Nathaniel Armstrong advising the junior financier Banco Santander in its various roles. The Dentons London team was led by partner Sarah Dyke with assistance from counsel Lee McLernon, senior associate Rebecca Urry and junior associate Olivia Feeney advising the senior financiers National Australia Bank, Société Générale and Standard Chartered Bank in their various roles.