DWF makes a strategic appointment of an insurance partner in Dubai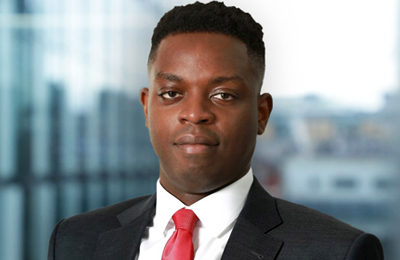 Brian Boahene has joined DWF in April 2021 from Ince where he was a partner in the firm's insurance, transportation & trade practices. At DWF, he will establish the insurance practice in the Dubai office and lead development of premium complex claims work in the region.
Boahene is a dispute resolution specialist with experience in advising domestic and international clients in the insurance, trade and transport sectors. He has a wide-ranging understanding of commercial litigation both in the English High Court and the local courts in the Middle East and has regularly advised on international arbitration and alternative dispute resolution, particularly mediation.
Brian Boahene, said, "DWF's reputation as specialist legal insurance outfit is definitely one of the key attractions to joining the business. My experience, together with DWF's reputation, will allow me to create a thriving insurance practice for the business in the Middle East. I look forward to joining the team in April."
Commenting on the appointment, James Fox, managing partner, DWF in Dubai, said, "I am delighted that Brian is joining us to help establish our insurance presence in the UAE. His experience and reputation in the market aligns with our existing team and our business' deep pedigree in the insurance market."
David Abbott, head of London markets at DWF, added, "Brian has a great reputation and is seen as someone who delivers clear advice with good knowledge on how to navigate local law disputes. His skillset and superb relationships across insurance clients will be a very strong addition to our existing practice and aligns with our strategy of investing further in our global London markets capability."