HFW continues to grow in the Middle East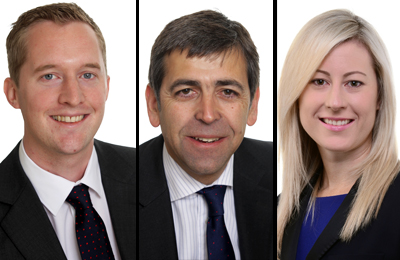 HFW has announced the 2018 partner promotions. Two of the eight new global partners are from the Dubai office of the firm.
The newly promoted partners are:
Charles Cockrell in the Aerospace practice area. Cockrell specialises in aviation liability and regulatory law. He acts for a number of Middle East and African airlines, ground handlers, business jet operators and other aerospace entities on a wide range of matters. He has particular experience of handling major aviation accidents, having acted for airlines and their insurers on a number of recent high-profile losses in the Middle East and Africa. Cockrell also has extensive experience in the airports sector. He has acted for many of the major airports in the MENA region in relation to dispute resolution, commercial and regulatory matters.
Sara Sheffield is the Commercial Litigation area of practice. Sheffield acts in a wide range of commercial litigation and international arbitration matters, with a focus on international financial crime and fraud, asset-tracing and recovery, and cross-border disputes. She also advises insurers, reinsurers and policyholders on insurance and reinsurance claims, subrogated recoveries, defence work and coverage issues.
Dubai Aerospace partner Richard Gimblett will take over as managing partner of the Middle East.