HFW expands in the region with senior partner hire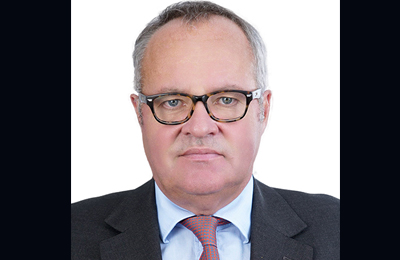 HFW has continued to expand its fast-growing Middle East practice with the hire of senior infrastructure partner Richard Lucas.
Lucas joins HFW's newly launched Abu Dhabi office from Bird & Bird, where he headed the firm's Middle East defence and infrastructure practices.
Lucas will become head of HFW's Abu Dhabi office, which opened on October 1, 2018 with the hire of two finance and corporate partners from Reed Smith: Vince Gordon, the US firm's regional managing partner for the Middle East, and Tania de Swart.
Lucas specialises in infrastructure and PPP projects, with a particular focus on the defence, energy and transport sectors. He relocated to Abu Dhabi in 2015, having joined Bird & Bird in London in 2009. Richard previously spent more than a decade as a partner in the projects group at Berwin Leighton Paisner (now BCLP).
Richard Lucas, Partner, HFW, "I am very excited to be joining what is now clearly one of the leading firms in the Middle East. Many other international law firms are downsizing in the Middle East, but HFW has continued to invest and build its offering to clients across the region. In terms of my own practice, it is highly advantageous to be joining a growing firm at a time when PPP is becoming ever more popular in the MENA region."
Lucas is the second projects partner to join HFW in the past month, after senior project finance partner Andrew Thomas joined the firm's London office from Huntons Andrews Kurth. HFW's global energy practice now has 34 partners and more than 100 lawyers in 20 international offices across the Americas, Europe, the Middle East, Asia and Australia. Energy is one of the firm's six core sectors, alongside aerospace, commodities, construction, insurance and shipping.
The firm also recently boosted its Dubai office with the hire of Trowers & Hamlins construction partner and international disputes head James Harbridge.
Richard Gimblett, Dubai office head, HFW, "These are exciting times for HFW in the Middle East. Richard's arrival is a massive boost for our new Abu Dhabi office and our projects practice throughout the Middle East, and further reinforces our commitment to the region. Our Middle East practice has more than doubled over the past three years and we are now one of the biggest international law firms in the market. We will continue to strengthen across our core sectors and services as part of our strategy to be the leading international law firm in the region."