HFW launches insurance practice in Abu Dhabi with partner hire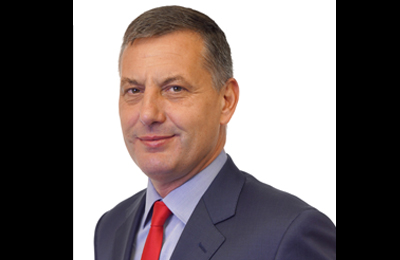 Justin Whelan joins from Ince Gordon Dadds. With his arrival, the firm now has specialist insurance teams in each of its four Middle East offices.
HFW has continued to expand its Middle East practice, launching an insurance offering in Abu Dhabi with the hire of partner Justin Whelan.
Whelan joined HFW on 10 April from Ince Gordon Dadds. Whelan's arrival means that HFW now has specialist insurance teams in each of its four Middle East offices. HFW established an insurance offering in Kuwait City in January 2019 with the hire of consultant Sandra Ortiz, and relocated insurance partner John Barlow from Dubai to Riyadh in 2018. The firm's Middle East insurance practice is led by Dubai-based Sam Wakerley.
Sam Wakerley, head of insurance, Middle East, HFW, "Justin is one of the top insurance lawyers in the Middle East and has an outstanding reputation with clients, so I'm very pleased to welcome him to the team. We are the only international law firm with specialist insurance lawyers in Dubai, Abu Dhabi, Riyadh and Kuwait City, meaning that we're uniquely positioned to offer clients expert advice across the region."
Whelan advises global insurers, reinsurers and insureds on insurance and reinsurance claims, policy coverage, subrogated recoveries, public and employer's liability and property damage claims, with a particular focus on the real estate, construction, travel and professional indemnity sectors. He is also a leading expert in cyber security and cyber insurance.
Whelan has significant experience litigating in the UAE and English Courts, and also in various forms of alternative dispute resolution, including mediation.
Justin Whelan said, "I am absolutely delighted to be joining HFW. The firm has significantly enhanced its Middle East practice in recent years and has established itself as one of the clear market leaders. I am very excited at the opportunity to build on and develop HFW's practice in Abu Dhabi, and to work alongside the firm's first-rate insurance lawyers across its extensive international network."
HFW has now added eight new partners in the Middle East since April 2018, and developed its regional network by opening in an office Abu Dhabi in October 2018 and entering into a new association in Saudi Arabia in January 2019.
Richard Crump, global senior partner, HFW, "This is another significant milestone for our Middle East offering and underlines our longstanding commitment to the region. At a time when many international law firms are downsizing in the Middle East – particularly in Abu Dhabi – we continue to invest and remain focused on our goal of building the leading international practice in the market."