Michael Black QC, a resident in the UAE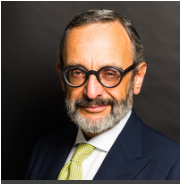 Michael Black QC is now resident in the UAE in order to focus on his practice as Counsel and Arbitrator in the MENASA and East Asia Regions.
Michael's presence in the Region as a senior member of the English Bar underlines XXIV's pre-eminence and continuing commitment in the Middle East.
Michael also remains available for hearings and meetings in London.
For any further information or assistance regarding his practice please contact Chambers Director Sue Medder or his Senior Practice Manager Paul Horsfield on 020 7691 2424.