Pinsent Masons announces 2021 partner promotions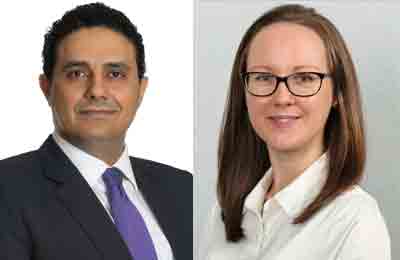 Pinsent Masons has announced the promotion of 19 individuals to its partnership, taking effect from May 1, 2021.
The Middle East practice sees the promotions of Faisal Attia who is head of litigation, Middle East based in Dubai and Pamela McDonald and infrastructure and energy expert based in Doha.
The remaining new partners specialise in the firm's core global sectors; Energy, Financial Services, Infrastructure, Real Estate and Technology, Science & Industry.
The promotions span Pinsent Masons' multinational network, with individuals being made up across the UK, Europe, Asia and the Middle East.
Following this promotion round, the firm's total number of partners is 459, with female representation across the partnership increasing to 28.5 per cent.
Richard Foley, senior partner at Pinsent Masons, says, "This year more than any other, our people have experienced enormous disruption to their personal and professional lives. Despite everything, they have shown resilience and the ability to adapt and thrive. Although operating under challenging circumstances, our newly appointed partners have continued to apply Pinsent Masons' values, innovative thinking and solutions-based legal services to achieve the best results for our clients. Thanks to their hard work and dedication, we have retained our focus on what matters; doing business in the right way for our clients and the communities we operate in. Congratulations to all on their well-deserved achievement."
Catherine Workman, Head of Middle East Region at Pinsent Masons commented, "Congratulations to both Faisal Attia and Pamela McDonald.  They have been both instrumental in supporting our infrastructure and energy clients in the region and provide our clients a first class offering.  We wish them both all the very best for their future careers with the firm.