PwC Middle East acquires Tyconz Enterprise Business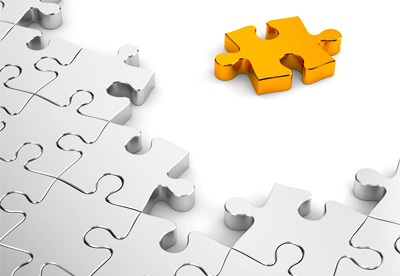 PwC announced that it has completed an asset purchase agreement to acquire Tyconz's Enterprise Business Applications Operations. Tyconz is a gold partner with SAP, with a solid track record in end to end SAP service offerings including implementations, developments, training and support in the MENA region.
Through this asset purchase, PwC will further expand its ability to deliver SAP digital solutions and complement its existing capabilities across digital enablement, data analytics, mobile solutions and user experience management to further support its clients in their technology enabled business transformation journey by adding a team of over 150 bilingual experts to its existing Technology Consulting business. This purchase is a differentiating move in the current climate, enabling PwC to meet the growing digital transformation needs in the region. Completion of the acquisition should be achieved soon, subject to customary closing conditions.
Established over 10 years ago and with offices in Riyadh, Dubai, Doha, Beirut, Cairo and Kuwait, Tyconz offers a complete set of SAP service offerings including Licensing and Products, Implementation and support services. This covers enterprise applications management, customer experience management, human experience management, supplier experience management, data management, cloud computing, artificial intelligence, and other digital technology solutions suitable for adopting automation and new ways of working.
Commenting on the announcement, Hani Ashkar Middle East Senior Partner, PwC Middle East, "The region is currently undergoing accelerated transformation, as we transition more towards a digital economy. Our investment in Tyconz Enterprise Business Applications Operations is another step towards our commitment to delivering value to our clients, from strategy through execution. As a client-centric firm, we're making the shift to enable more impact, value and quality; all with a more digitally enabled experience."
Tyconz Co-Founders Tarek Abdel Khalek and Jawad Fakih added, "We are thrilled that our Enterprise Business at Tyconz will be joining PwC in the Middle East. At Tyconz, our expertise in SAP products aligns well with PwC's strategy to offer integrated solutions. Our people and products will compliment PwC Middle East's existing digital capabilities to deliver more complete and competitive computing solutions to their customers. This acquisition will also enrich our current offerings whilst continuing to provide our support and commitment to our clients over the years through their digital transformation journey."
PwC Middle East Legal Leader, Darren Harris, commented, "We are delighted to have advised PwC Middle East on this significant strategic acquisition. The combination of PwC's existing digital offering with Tyconz Enterprise Business is a landmark deal in the digital space in the region. I welcome Jawad and Tareq and their team to PwC Middle East – they will be a great fit at the firm and a great success.  Many thanks to the PwC Legal team, particularly Ben Sims and AbdelRahman Shafik, PwC Middle East's internal legal team, led by Fayez Khouri and Elie Mikhael, PwC's Corporate Finance team, led by Leo Vera, and the other advisers on the deal for their collaboration."