This week's Movers & Shakers (June 19, 2019)
Baker Botts announces Middle East Management changes; key appointments at The Bench; Clyde & Co has a new senior partner and Matthew Shanahan has joined the firm's global Regulatory & Investigations practice.
Baker Botts announces Middle East management changes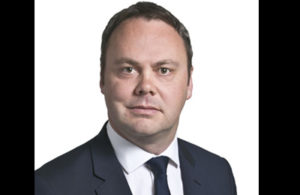 Baker Botts L.L.C. has announced that Mark Rowley has been appointed as the partner-in-charge of the firm's Middle East offices located in Dubai and Riyadh. Rowley is currently the partner-in-charge of the firm's London office and will retain that role. He replaces John Lonsberg, who has been the Middle East Partner-in-Charge since 2013 and who will continue as a partner in the firm splitting his time between the Riyadh and Dubai offices. "This move will allow us to enhance the efficiencies, collaboration and cross-marketing opportunities among these offices. In addition, this reorganisation better aligns our management with the realities of our practices in the Middle East – where we routinely work as a coordinated team of lawyers across Dubai, Riyadh and London to provide the highest levels of service to our valued clients," said John Martin, managing partner of Baker Botts.
"I want to take this opportunity both to congratulate Mark and to thank John who has served as the Partner-in-Charge of our Middle East offices since 2013. John has done an outstanding job, and we are grateful for his leadership and service to our clients and the firm," added Martin.
This announcement follows a number of similar management changes announced by the firm earlier in the spring.
New senior partner at Clyde & Co
Simon Konsta, senior partner of Clyde & Co since November 1, 2016, is to step down as senior partner with effect from October 31, 2019. Simon's decision to step down coincides with the firm's announcement of its 21st consecutive year of revenue growth.
Konsta will hand over to Peter Hirst, a London-based partner in the International Arbitration practice, who was elected to the role following a vote of Clyde & Co's global partnership.  Peter has been at Clyde & Co since 2001 and is co-chair of the firm's Global Arbitration Practice. He has represented clients in multiple of the firm's sectors and in over 60 international jurisdictions across the world.
Pre-audit figures show that firmwide fee income was GBP611m for the year ended 30 April 2019, reflecting growth of 11 per cent on the prior year. Offices outside of the United Kingdom contributed, for the first time in the firm's history, 50 per cent of the revenue, with nearly half of that (23 per cent of firmwide income) coming from the Americas, the firm's fastest growing region. A number of sector and practice groups also contributed strongly to the growth including Construction, Insurance and International Arbitration.
Simon Konsta says, "Having served in senior management roles for a decade, including three years as senior partner at Barlow, Lyde & Gilbert prior to its merger with Clyde & Co in 2012, and latterly for three years as senior partner at Clyde & Co, I have taken the decision, in consultation with the Management Board, to hand over the senior partner role as of October 31, 2019. There are many ways to contribute and make a difference to the prosperity and health of a firm of our size and this will allow me more time to support our market-leading global insurance practices, to focus on our global professional liability practices and to further build my fee earning practice. With the firm having achieved another year of double-digit growth, it is my view that now is an appropriate time to hand over to a successor."
Peter Hirst says, "I am honoured and excited to have been asked by the partnership to take on the senior partner role. As our metrics show, Clyde & Co has gone from strength to strength in recent years, which reflects the success and continuity of our strategy, the hard work of our people and most of all the confidence placed in us by our clients. Spending more time with our clients, listening to them and understanding how we can better serve their needs will be my principal objective as senior partner."
Mun Yeow, a member of the APAC and global Management Boards adds, "The Management Board is grateful to Simon for his service as senior partner over the last three years, during which time the firm has made significant progress towards its objectives. The Board is looking forward to working with Peter as we embark on the next phase of the firm's development."
Clyde & Co hires new partner to head Regulatory & Investigations practice in the Middle East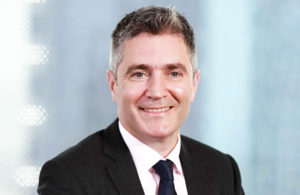 Clyde & Co has announced the appointment of Matthew Shanahan as partner in its global Regulatory & Investigations practice. Shanahan will be based in Dubai and will head up the practice across the Middle East.
Shanahan is a financial services and regulation expert with over 10 years' experience in the Middle East. He joins from Baker McKenzie where he was a Financial Services and Regulation Partner and brings over 10 years of direct experience at regulators, having worked for three years at the UK Financial Services Authority (now FCA) and seven years at the Dubai Financial Services Authority (DFSA).
Shanahan specialises in advisory and contentious financial services regulation, advising banks, securities firms, other financial institutions and public sector bodies on all aspects of financial services regulation, including market abuse, fintech, anti-money laundering and financial crime. He also advises clients on managing regulatory investigations and enforcement actions, internal investigations, crisis management, commercial disputes, corruption, bribery, and data protection matters.
Mark Beswetherick, partner and head of dispute resolution for the Middle East at Clyde & Co, commented, "As the Middle East market continues to grow and the legislative framework keeps evolving, clients have an ever-increasing need for regulatory advice to manage new risk and compliance issues, especially across the financial services and insurance sectors. Matthew's unique regulatory experience and his reputation in the region will be a key addition to expand our regulatory offering and bring strategic support to our clients."
Commenting on the move to Clyde & Co, Matthew Shanahan said, "Clyde & Co has one of the most established platforms in the Middle East and across the world. It will give me the opportunity to leverage my expertise in helping our clients navigate their growing regulatory requirements and in complementing the firm's regulatory practice."
New appointments at The Bench
The Bench FZE announced that it has welcomed Gerard Hobby to its team of legal consultants.
Hobby has over 26 years' experience in the MENA region, including over 20 years in Dubai. He has a broad range of commercial experience in corporate, contract, private client, regulatory law and related disciplines across international borders. Hobby was part of the team that established the Dubai Technology and Media Free Zone (now the Dubai Development Authority Free Zone) in the early 2000s. Subsequent to that he was Chief Legal Officer (General Counsel) of Dubai Holding LLC (the holding company for the Jumeirah Group, Dubai Properties Group and TECOM Investments) from its inception in 2004 until 2017, and more recently, the Registrar of Companies for the Dubai Development Authority Free Zone.
Hobby commented, "I am delighted to be joining The Bench and working again with Joby. I am confident my long experience of working in Dubai and the Gulf will be of benefit to The Bench's clients."
Joby Beretta, director of The Bench said, "I had the pleasure of working with Gerard over a decade ago when I was working at Jumeirah and he was General Counsel at Dubai Holding. He is a veteran of the Dubai legal system and his general corporate/commercial and compliance experience will be extremely beneficial for our clients – especially our UAE based conglomerates and freezone authority clients".
The Bench also announced that Nadia Barton has joined its construction team as a senior legal consultant. Barton joins The Bench from Dentons, Dubai where she was a senior legal consultant in the Construction & Dispute Resolution practice.  She is a construction & engineering law practitioner with over 20 years' experience, specialising in major projects, commercial property and infrastructure development with extensive experience in PPP/PFI both in the UK and internationally.  Most recently Barton has been advising Dubai Multi Commodities Centre (DMCC) on the mega mixed-use property development, Uptown Dubai.  Prior to relocating to Dubai in 2010, Barton worked at Clifford Chance, London and Simmons & Simmons, London and Paris.
Barton commented, "I am thrilled to be joining The Bench at such an exciting time. More and more clients are seeking to reduce their legal spend whilst still requiring high quality legal services. Through its innovative structure and highly competitive and cost-efficient pricing, The Bench's skilled and experienced lawyers are providing a fantastic service that is at the cutting edge of legal service provision in the Middle East today. I am very pleased to be joining such a great team".
Joby Beretta, founder and director of The Bench said, "We are delighted that our innovative offering continues to attract high-calibre lawyers such as Nadia. Her extensive regional construction and commercial property expertise will be extremely beneficial to our growing client base of 300+ clients."