This week's Movers & Shakers (August 27, 2020)
Curtis welcomes new corporate partner Paul Bugingo in Dubai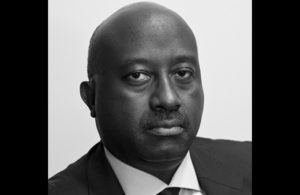 Curtis has announced that Paul Bugingo has joined Curtis as a partner in Dubai. Qualified to practice as a solicitor in England & Wales, Bugingo brings with him a wealth of experience in the energy and infrastructure sector and a focus on Africa. This addition comes close on the heels of lateral partner hires in New York, London and Milan, strengthening the firm's international network of offices.
Prior to joining Curtis, Bugingo was a partner and co-chair of the Africa practice at Simmons & Simmons based in Dubai. He has spent over 20 years advising Governments, state-owned corporations and investors on large-scale energy and infrastructure projects across Africa, including in Uganda, Kenya, Rwanda, Ethiopia, South Sudan, Somaliland, Djibouti, Nigeria, Ghana, South Africa, Botswana, Swaziland and Lesotho. In the span of his career, he is also credited with spearheading the Africa practice at Dentons.
"We are very pleased to have Paul join us. His broad experience in advising on Africa-related projects and his overall projects background will be a tremendous asset. He adds a new dimension to our Dubai-based offerings," said Jeremy Miocevic, the managing partner of Curtis Dubai.
Chambers Global 2020 commends Bugingo's expertise in Africa, noting that he has a "strong ability to engage with a wide variety of stakeholders and is good at finding common ground and gaining their trust."
Bugingo commented, "I am honored and delighted to join Curtis, a firm well known for its representation of sovereigns and state-owned corporations, and its high-calibre, talented attorneys. This platform is a perfect match for my background and practice areas and I hope to contribute and celebrate many successes here." Bugingo has a Bachelor of Law (LLB) degree from University of Reading in the UK.
Gerry Pecht elected as global chief executive of Norton Rose Fulbright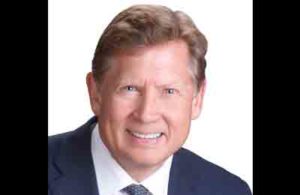 Norton Rose Fulbright announced today the election of Gerry Pecht as global chief executive of Norton Rose Fulbright, effective January 1, 2021. Gerry Pecht will succeed Peter Martyr, who has led Norton Rose and then Norton Rose Fulbright since 2002.
Currently Norton Rose Fulbright's global head of dispute resolution and litigation, Gerry Pecht commented, "I am proud and honored to be elected Norton Rose Fulbright's Global Chief Executive. Over the past ten years, we have built a global platform with exceptional lawyers serving valued clients in virtually every major business center. The quality of our people around the world enables us to collaborate on a truly global level. I look forward to building on our platform and taking our firm to the next phase of its evolution. As global chief executive, I will promote our firm's unity and strategic alignment, emphasize our client service focus, utilize our technological and innovative advantages and optimize our financial performance.
"I will also place a priority on social engagement. Lawyers play a special role in society, and our firm must use its influence to fight racism, sexism and social injustice. Diversity and inclusion is a key focus for our firm and a cause I will continue to champion. On behalf of the global business, I would like to thank Peter Martyr for the outstanding contribution he has made to the firm as its first global chief executive, and I am committed to continuing to build on the foundations laid by Peter."
Peter Martyr, Norton Rose Fulbright's global chief executive, added, "Gerry is a highly experienced business leader, with whom I have worked closely over the past eight years. Gerry is a US lawyer with a global personal and professional background, making him well equipped to drive the firm's global business transformation strategy. The firm is in good hands, and I am certain it will flourish under his leadership."
Pecht has been a member of the firm's Global Executive Committee since 2013 and has served as Global Head of Dispute Resolution and Litigation since 2014. He joined our Houston office in 1980 and was named a partner in 1987.
Regularly representing publicly traded companies located both within and outside the US and their officers and directors, Pecht built a commercial litigation practice focused on securities litigation and enforcement, energy litigation, internal corporate investigations, international litigation and arbitration. Both Chambers USA and The Legal 500 United States have recognised Pecht for his work in securities litigation.
PwC Legal appoints Natalie Jones as Middle East head of employment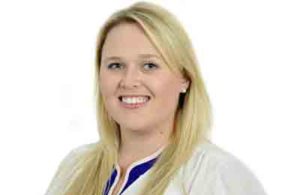 PwC Legal Middle East LLP is growing the team with the appointment of Natalie Jones as their Middle East head of employment. Jones joins PwC Legal Middle East LLP from Al Tamimi & Company in Dubai where she specialised in contentious and non-contentious employment matters.
Jones is an England & Wales qualified solicitor and has been based in the UAE since 2012. For the last nine years, she has been advising on all matters arising in the course of the employment relationship, from selection of candidates and pre-employment checks, day-to-day queries on remuneration, benefits, performance management and conduct, through to disciplinary issues, mediation and terminations. Her clients have included multinational companies, international law firms, government entities and large banks.
She brings extensive experience advising on the employment aspects of multi-jurisdictional corporate transactions, restructurings, and asset swaps. She is an expert in conducting complex employee investigations and in advising on and registering entities with the GCC state pension schemes. Jones regularly speaks at external events advising on changes to employment legislation and writes extensively in legal journals and numerous other publications.
PwC Legal Leader, Darren Harris commented, "I am delighted that Natalie has joined the team. Natalie brings a wealth of experience and is a highly regarded employment lawyer in the market. PwC Legal continues to offer our clients the premium legal services alongside PwC's core services to provide clients with a unique "one stop shop". Natalie's appointment is a reflection of the quality legal offering provided by PwC Legal in the region as we continue to grow and expand our employment legal offering under Natalie's leadership."
Natalie Jones commented, "I am delighted to have joined PwC Legal Middle East and look forward to driving the firm's employment offering in the region. The addition of the employment practice provides a fantastic opportunity to further enhance PwC Legal's already impressive legal capabilities. PwC Legal has a significant global reach and the ongoing expansion in the Middle East is testament to its ability to provide a truly unique and fully integrated service to its clients. "