This week's Movers & Shakers (May 27, 2021)
Accuracy expands in the Middle East with new partner hire; Chris Haywood joins Charles Russell Speechlys' Art & Luxury practice; and Clifford Chance elects two new partners.
Accuracy expands in the Middle East with new partner hire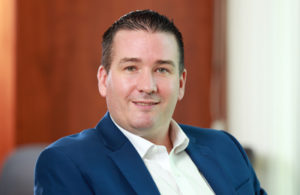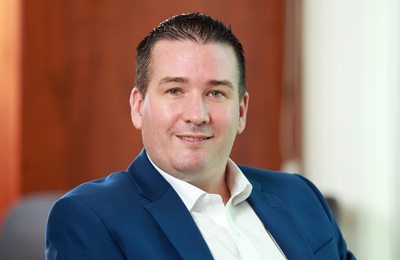 Accuracy has announced the hire of Darren Mullins as a partner in the Dubai office, supporting Accuracy's expansion in the Middle East and Asia. Mullins brings 16 years of experience in the fields of Digital Forensics, Electronic Discovery, Fraud Analytics, and more recently Cyber Forensics and Incident Response. Acting as an expert, he provides the understanding and insights into digital evidence uncovered during cyber and fraud-related investigations and disputes, delivering defensible solutions that take critical evidence from identification and preservation through to presentation and disclosure in the support of internal matters, disputes and litigation around the globe. He has provided confidential expertise to clients operating in the Middle East region for over 10 years and has provided expert testimony in successful litigation and arbitration cases in the DIFC and UK. Prior to joining Accuracy, Mullins was a partner at KPMG Lower Gulf and led both Deloitte and EY's Forensic Technology practices in the Middle East and he is a regular speaker and chair for industry and government-sponsored conferences in the UAE.
Mullins will be joining Accuracy's expanding Forensic offering globally, and based in Dubai he will be joining fellow experts: Rae Lawrie (Forensic Investigations), Taoufik Lachheb and Juan Saez (Project Advisory Disputes) and Sareena Bamrah (Business Interruption) in spear heading Accuracy's growth in the Middle East. Mullins commented, "It is a fantastic opportunity for me to be joining such a fast paced agile and independent advisory firm. A firm who has the ability to meet client needs quickly and efficiently but above all else with a depth of specialism and expertise globally that allows Accuracy to provide bespoke solutions to solve intricate problems."
Accuracy's strength is to connect strategy, facts and figures. The firm provides in-depth knowledge and expertise to clients to help them face different situations: acquisitions, disposals, litigation, disputes, companies in difficulty, restructuring. Accuracy, 100 per cent held by its partners, is the sole totally independent international player in its field of expertise providing advice to company management and shareholders. As an independent company, the firm does not perform any regulated professional activities, ensuring that all work produced is objective, of the highest quality and in the best interests of the clients.
Chris Haywood joins Charles Russell Speechlys' Art & Luxury practice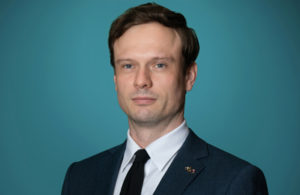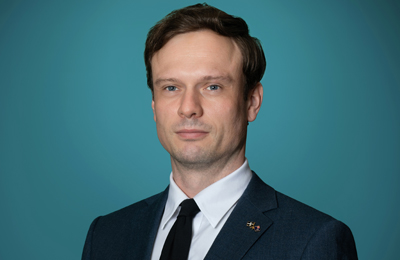 Charles Russell Speechlys' Top Tier Art & Luxury practice expands in the Middle East with the recruitment of senior associate, Chris Haywood, in their Dubai office. Haywood acts for a broad range of clients from artists, museums and galleries through to luxury and retail brands and leading international wine merchants. In addition to advising on a variety of contentious and non-contentious matters, he has particular expertise in managing and protecting his clients' copyright, moral rights and global brand portfolios. He is a dual-qualified Solicitor and Chartered Trade Mark Attorney.
Rudy Capildeo, partner and co-head of Charles Russell Speechlys' Art & Luxury practice, commented, "We are very excited to welcome Chris to our growing international team. With travel curtailed this past year, we have realised our clients appreciate our having expertise in the geographies that matter to them and we believe that trend will only continue. Chris' recruitment is an important part of that strategy and in addition to his excellent Art & Luxury experience, his deep understanding of the wine and whisky market will be of particular interest to our clients who collect, grow and deal in fine wines and whiskies."
Mark Hill, Partner and Head of the firm's Commercial, TMT and IP practice in the Middle East added, "This is another marvellous step in the right direction for our fast growing practice in the Middle East. The Art & Luxury space is of considerable importance in our strategic plans internationally and locally but also Chris' experience and expertise in IP and brands is a wonderful addition to our existing capabilities of working with global and consumer brands and other businesses reliant on or driven by intellectual property."
Clifford Chance elects two new partners in the Middle East
 Clifford Chance announced the promotion of counsels Nicky Reader in the UAE and Sahel Mughal in Saudi Arabia, effective from May 1, 2021.
Reader works in the Firm's Global Financial Markets practice, based in the UAE. She has built a strong general finance practice throughout her career which focuses on general lending, acquisition finance and real estate finance matters, and her unique specialism is in financial restructuring. Reader joined Clifford Chance as a trainee in London in 2008, qualifying into the London restructuring practice and spending a year on secondment to RBS before relocating to Abu Dhabi in 2017. She is qualified in England and Wales.
Mughal works in the Firm's Corporate and Equity Capital Markets practice in Riyadh. His broad practice includes advising on M&A, joint ventures, tech, funds and securities regulation. He joined the firm as a trainee in London in 2006 and, qualifying into the private funds group, he undertook a client secondment to the private equity firm, 8 Miles LLP, as general counsel. He has been based in Riyadh for the past ten years and is qualified in England & Wales.
"I am delighted to welcome Nicky and Sahel to our partner ranks in the Middle East," said Mohammed Al-Shukairy, Clifford Chance's regional managing partner for the Middle East. "Our region is and will remain an area of significant focus for the Firm and we will continue to invest in our people and see organic growth in the years to come."
Matthew Layton, clifford chance global managing partner added, "I'd like to congratulate each and every one of our new partners for reaching this important milestone in their career. It is a testament to their commitment to being trusted advisers to our clients on their most complex and important challenges and opportunities. Together they underline the quality, diversity, and depth of talent that underpins our strategy and they embody the collaborative and inclusive culture that is at the heart of our firm.  Promoting these new partners reinforces our ambitious commitment to invest in our firm for today and into the future."