This week's Movers & Shakers (Nov 26, 2020)
King & Spalding adds two construction & energy disputes partners in Dubai
King & Spalding has recruited Patrick McPherson and Randall Walker as partners in its Trial & Global Disputes Practice, based in Dubai, to expand the firm's construction, energy and infrastructure disputes offering in the Middle East.
McPherson acts on contentious and non-contentious construction matters, representing developers, contractors and sub-contractors across the Middle East. Walker handles energy and infrastructure-related disputes, including construction arbitrations, and project counsel mandates globally. McPherson, who previously worked in-house at Dutco/Balfour Beatty (Dubai) as senior legal counsel, and Walker were most recently partners at CMS. Both also feature in Legal 500 EMEA.
"Patrick and Randall have vast experience, both in private practice and in-house, with Middle Eastern clients and multinational international clients operating in the Middle East so they know the dynamics of the market extensively," said Jawad Ali, managing partner of the firm's Middle East Offices. "The Middle East and in particular the GCC remains one of the most active regions for construction disputes, given the high levels of investment in infrastructure, including in the power and oil and gas sectors. Patrick and Randall will serve as a link between our capabilities in Asia and Europe and will further enhance our ability to service our clients on construction disputes arising from energy and infrastructure projects in the Middle East."
Norton Rose Fulbright expands Dubai corporate offering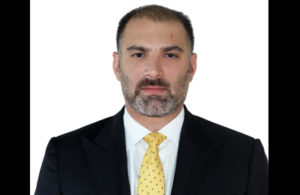 Norton Rose Fulbright has strengthened its corporate offering in the Middle East with the hire of new partner Kayaan Unwalla. Kayaan joins from DWF, where he was partner and head of corporate (Middle East). He advises clients on matters including cross-border transactional M&A, joint ventures, government contracts, commercial agreements and regulatory advice within the technology, defence, security, and industrial sectors. Kayaan will join existing corporate partner Adjou Ait Ben Idir, who heads up Norton Rose Fulbright's corporate/ M&A practice in Dubai, and is recognised for her experience in advising on complex local and international mergers and acquisitions, privatisations, private placement and joint ventures in various sectors including energy, financial institutions (in particular insurance) and real estate. She also heads up the firm's Cyber Response Team in the Middle East and has a wealth of experience in cybersecurity related crisis management and corporate governance matters.
Deirdre Walker, head of Middle East at Norton Rose Fulbright, commented, "We welcome Kayaan to the team. Recent changes to legislation and regulation across the UAE – including the overhaul of the foreign direct investment regime in the country – make going into business in the UAE much easier for international investors who were previously excluded from the region. This shift is likely to increase confidence in the business environment and we may consequently see an uptick in corporate and M&A activity in the region. As such, Kayaan, Adjou and their teams of associates are well-placed to advise clients that are looking to capitalise on new opportunities that have arisen."
Kayaan Unwalla added, "I am delighted to be joining the bright and welcoming team at Norton Rose Fulbright's Dubai office, and I very much look forward to building on the success of the regional practice."
Squire Patton Boggs boosts Islamic Finance, banking and financial regulatory expertise in Middle East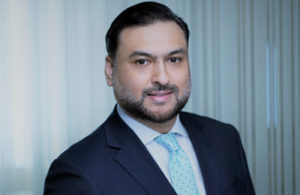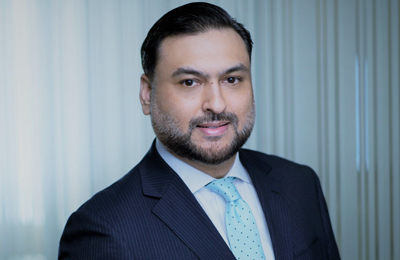 Squire Patton Boggs has appointed banking, Islamic finance and financial services regulatory expert Ahmed Butt as a partner in its Financial Services Practice based in its Riyadh office. Ahmed joins from Simmons & Simmons, where he established that firm's Riyadh presence, headed its Middle East banking practice and led its Saudi Arabia practice.
Specialising in both conventional banking and Islamic finance, Ahmed advises lenders and borrowers on syndicated financings with cross-border security, including real estate finance, construction finance, asset finance, trade finance and interbank liquidity loans. He has advised on complex regional debt restructurings impacted by the COVID-19 pandemic, global financial crisis and variation in oil price, while also advising on numerous initiatives relating to Saudi Vision 2030. In addition, Ahmed has extensive experience in financial services regulatory compliance matters in the region, advising US and UK asset managers and investment banks that work with Middle East institutional investors, family offices and sovereign wealth funds, while maintaining strong working relationships with the region's financial regulators and central banks.
Ahmed was previously a founding member of Hogan Lovells' Dubai office, also practising in its London office, as part of its transactional banking and Islamic finance teams, and was seconded to Standard Chartered Bank in Dubai as senior legal counsel in its Wholesale Banking and Islamic Banking divisions in 2011. In addition to serving clients from his Riyadh base, Ahmed will also bolster the regional Financial Services Practice, including in Dubai and Abu Dhabi.
Kennedys' duo set to strengthen Middle East capabilities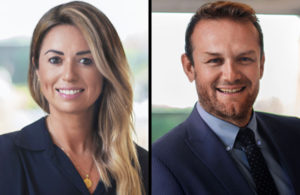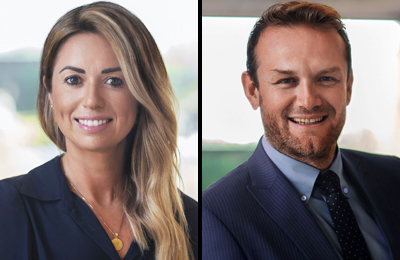 Kennedys has announced that partners Victoria Clucas and Bill Evans have moved from London to Dubai as part of the firm's plans to strengthen its capabilities across the Gulf and Middle East region. Evans and Clucas are partners in the firm's international Property, Energy and Construction group.
After joining Kennedys as a trainee in September 2009, Victoria Clucas made partner in May 2019. She is qualified in England and Wales and is recognised by the Dubai Legal Affairs Department as a Legal Consultant. Clucas represents insurers and their insureds in the investigation and defence of a variety of international large loss matters, including public and product liability, energy, construction, political risks and property damage claims. Clucas also has extensive experience of advising on international insurance and reinsurance coverage issues.
Bill Evans joined Kennedys in 2008 as a solicitor and was also promoted to partner in May 2019. He is dual qualified in Queensland, Australia (2006) and England and Wales (2010) as well as being recognised by the Dubai Legal Affairs Department as a Legal Consultant. Evans has been at the forefront of coordinating Kennedys' global subrogated recoveries offering and working with insurers to organise their approach and maximise returns.
A seasoned litigator and dispute resolution practitioner, Evans predominantly acts for contractors and insurers in substantial fire, flood and property damage claims. Bill also assists both insurer and corporate clients in resolving high value international disputes arising out of commercial contracts, construction projects and machinery supply contracts through arbitration, adjudication and litigation.
Allen & Overy's new regional managing partner for the Middle East and Turkey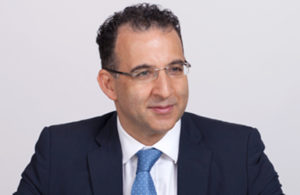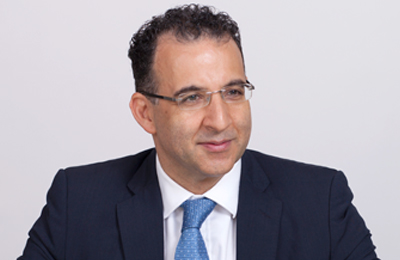 Allen & Overy has appointed Khalid Garousha as the new Regional Managing Partner for the Middle East and Turkey. Garousha succeeds Ian Ingram-Johnson who has held the position since November 2016. Ian will continue to play an integral role in leading client relationships within the region and the wider network.
Khalid Garousha stated, "I would like to thank Ian for his leadership, commitment to deepening relationships with our clients and helping to build our Middle East and Turkey practice to the formidable position it is in today. I have always felt privileged to be part of our regional team and am extremely excited to have the opportunity to lead what is one of the region's most highly regarded legal practices. I look forward to continuing to work with our clients and our people to grow our regional practice to even greater heights."
Khalid Garousha joined A&O in 2000 and has worked in the Middle East since then. He has maintained a leading M&A and ECM practice, advising on many of the region's landmark deals over the past two decades. Previously the head of A&O's corporate practice in the Middle East, Khalid will continue his full-time client facing practice and will remain heavily involved in deal work.